Alaska Cruise

Alaska Cruise
About Alaska Cruises
Alaska cruises showcase some of the most magnificent and beautiful sights in the world. Alaska speaks to you like no other place can! The people, the places, the beauty - it's like nothing on earth. Here you will sail past incredible fjords, breath-taking ocean coasts, rushing rivers, green temperate rain forests, majestic mountain peaks, glorious glaciers and abundant wildlife. Alaska is a piece of America that offers great cruising, pure wilderness, fascinating history and a multi-cultural heritage reflected in art, lifestyles and communities throughout the state.
A cruise to Alaska is more than just a vacation, it's an experience you'll never forget. Stunning ports like Ketchikan, Juneau, Skagway and the Hubbard Glacier will provide visual landscapes that only Alaska can deliver. These cruises generally run from 6 to 14 days to leave plenty of time for whale watching, fishing and other outdoor experiences. Don't forget to take in the fantastic wildlife along the way as Alaska's moose, sheep and even bears can be seen in their natural habitat.
Cruising to Alaska is a true part of the Alaska experience. Cruise itineraries range from 5 to 19 days on a variety of cruise lines on ships large and small. Call now or book online to receive the best Alaska cruise deals, discounts, onboard credits, upgrades and more on your next Alaska vacation.
Best Alaska Cruise Deals
All offers are based on select sailings and categories and are subject to availability at time of booking. All rates are per person based on double occupancy.
Alaska Cruise Highlights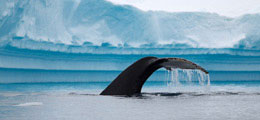 Whale Watching
Whale watching is a sight to behold. Take a boat ride and be awed by graceful Humpback and Orca Whales as they frolic with each other in their amazing summer playground.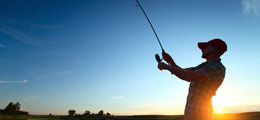 Fishing
Alaska is a sport fisher's paradise and the salmon fishing is world class. An Alaska cruise offers fishing trips where you can ship your catch home and have a taste of your trip for weeks or months to come.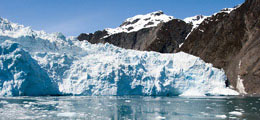 Glaciers
Sail past Alaska's glaciers and experience the majestic beauty that Alaska bestows. Once ashore you can see the glaciers up close on one of the many available excursions including hiking, helicopter and flightseeing tours.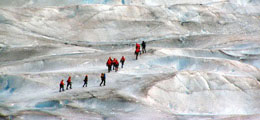 Adventure Tours
Hiking tours are one of the best ways to experience the environment on an Alaska cruise. Another way to see the Alaskan wildlife is to take a kayak or canoe tour in one of Alaska's numerous waterways and encounter the many species of wildlife that make Alaska so special.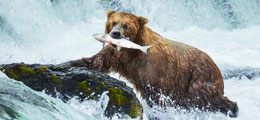 Wildlife
One of the highlights of an Alaska cruise is its amazing wildlife. There are many opportunities to view whales, sea lions, seals, otters and majestic Bald Eagles. If luck has it you may even get a glimpse of an occasional bear.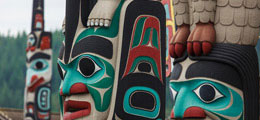 Alaskan Culture
The culture of the Native Americans is ever-present in Alaska. Learn about their history, culture and crafts and also learn about the pioneers that have helped to shape Alaskan society.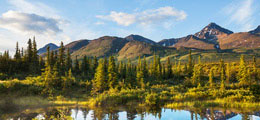 Denali National Park
Visit Denali National Park on one of the many offered CruiseTours. Home to North America's highest mountain, Mount McKinley stands at over 20,000 feet. Denali National Park is also home to a vast number of wildlife including moose, sheep, caribou and bears.