Bahamas Cruise

Bahamas Cruise
About Bahamas Cruises
Taking a cruise to the Bahamas can be a wonderful short getaway or a longer cruise vacation and is a great option for the first time cruiser. The natural beauty of the Bahamas shines in its pristine white beaches, aquamarine waters, and lush vegetation. These natural features, coupled with a sunny climate, have made it a premium cruise destination.
A Bahamas cruise vacation offers a variety of activities including beautiful beaches, water sports, casino gambling, sightseeing and shopping. The clear blue waters and warm climate make it ideal for snorkeling or scuba diving all year long. Bahamas itineraries depart from a number of ports and range in length from three to seven nights.
Call now or book online to receive discounts, onboard credits, upgrades and more on your next Bahamas Cruise.
Best Bahamas Cruise Deals
All offers are based on select sailings and categories and are subject to availability at time of booking. All rates are per person based on double occupancy.
Bahamas Cruise Highlights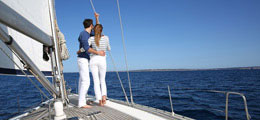 Boating & Sailing
Setting sail on a boating or sailing excursion is a wonderful way to enjoy and explore the Bahamas. Many different cruise excursions are offered including a day on a catamaran relax on board or go snorkeling in the beautiful, clear Bahamian waters.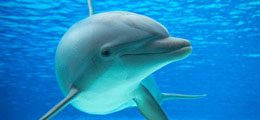 Swimming with the Dolphins
Swimming with the Dolphins or Stingrays is a unique experience that brings you closer to these wonderful animals than you ever dreamed possible. While enjoying your encounter you will also learn about the habitat and habits of these amazing animals.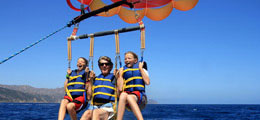 Watersports
The tropical waters of the Bahamas welcome the active traveler with a variety of activities to enjoy. Jet skiing, parasailing, kayaking and kite-boarding are just a few of the water sports that are available to enjoy while on a cruise to the Bahamas.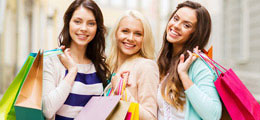 Shopping
Shopping is one of the highlights of the Bahamas. Here you will find authentic Bahamian items that include local crafts, arts, ceramics, spices, jewelry and other souvenirs that will remind you of your cruise long after you return.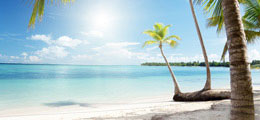 Beaches
One of the main reasons for taking a cruise to the Bahamas is to unwind and get away from it all. Spending a day on a beautiful and unspoiled beach in the Bahamas is just the remedy to leave you feeling relaxed and rejuvenated.