Mediterranean Cruises

Mediterranean Cruise
About Mediterranean Cruises
Embarking on a Mediterranean cruise is like being whisked away on a romantic odyssey. The Mediterranean will greet you with warm breezes, sparkling blue water, fresh seafood, medieval towns and European culture combined to create a relaxing and enlightening vacation. Mediterranean cruises offer plenty of port choices, big and small. You will be able to escape the crowds if you choose a ship small enough to fit into the more intimate ports.
Because the Mediterranean ports are so close together, you can visit a different country each day and really get to understand the culture and history of each southern European port that you visit. Most cruises in the Mediterranean include one or two sea days for rest and relaxation and some sunbathing, too. Visiting the Mediterranean without taking a cruise is missing an important part of the Southern European experience.
Search online for Mediterranean cruise discounts or let one of our cruise experts help you find the best cruise deal to the Mediterranean.
Best Mediterranean Cruise Deals
All offers are based on select sailings and categories and are subject to availability at time of booking. All rates are per person based on double occupancy.
Mediterranean and Southern European Cruise Highlights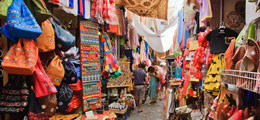 Shopping
The southern Mediterranean offers shopping like nowhere else in the world. Explore marketplaces filled with fresh, local specialty foods. Shop for hand crafted jewelry, arts, local crafts and unique souvenirs. Memories can be had that will last a lifetime.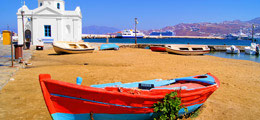 Beaches and Quaint Villages
The beaches of the Mediterranean conjure up romance at its best. White-washed villages contrast with azure blue seas. Oceanside cafes dot the landscape. Quaint villages welcome the visitor with open arms and a relaxed attitude and make for a perfect adventure.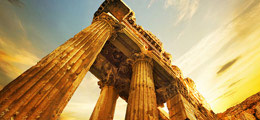 Art and Architecture
The Southern Mediterranean has been the birthplace and inspiration of many famous artists and architects. From the ancient cave drawings to the birth of the Renaissance; from the impressionist movement to modern day, the Southern Mediterranean has been and will always remain a birthplace for artists and architects alike.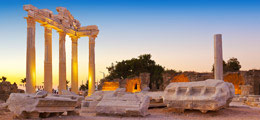 History and Archeology
The Southern Mediterranean has been a crossroads of civilization throughout history. The great explorers including Alexander the Great, Julius Caesar, Saint Paul, Marco Polo all explored the coastal cities. The histories of great civilizations lay waiting to be explored. From the Roman Empire to the Holy Lands a vast world filled with great heroes and adventurous stories waits to be heard.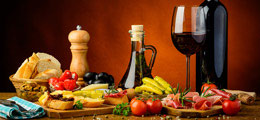 Wine and Cuisine
The Southern Mediterranean offers a vast variety of local cuisine and fine wines. Indulge in mouthwatering Spanish tapas, fabulous Italian pasta or many of the other regional specialties if the Southern Mediterranean. Add to that the incredible local wines and spirits produced in the Southern Mediterranean towns and villages and your Southern Mediterranean cruise can be a food lover's delight.