Russia River Cruises

Russia River Cruises
About Russia River Cruises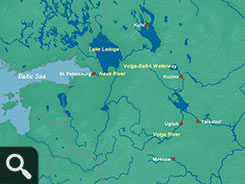 Russia River Cruises conjure up images of magnificent palaces, gardens, ballet and the world-famous museums. Russia beholds magnificent treasures and you can see them all on an exciting Russia River Cruise. From Moscow to St. Petersburg, called "Venice of the North" with its countless canals and the heart of Russia, see incredible imperial cities, grand treasures.
Experience Old World charm, some of the world's finest art, amazing history, stunning architecture and incredible museums. See amazing views and discover Russia's rich history as you glide along the historic Volga River, a "highway" since medieval times.
Centuries worth of art, Russian music and literature are reflected along the route and marvel at world-famous sites awaiting in some of the most incredible cities in the world. Moscow boasts Red Square, the Kremlin and the beautiful iconic onion-domed St. Basil's Cathedral and St. Isaac's Cathedral in regal St. Petersburg, with its famous golden dome.
Cruise along the "Golden Ring" to such beautiful places Uglich and Yaroslavl, featuring stunning monasteries and white stone churches and visit a fascinating reconstructed Russian village. Highlighting your river cruise, will be the magnificent Catherine's Palace in Pushkin and the Hermitage Museum and its guardian cats in St. Petersburg, where you can see a replica of the breathtaking Amber Room. Head to Peterhof, the magnificent Imperial estate, known as the "Russian Versailles." Take in an amazing ballet in the country that is home to the world-famous Bolshoi Ballet and view a Russian folkloric performance.
On the Dnieper River you can cruise in the Ukraine and explore historic cities such as Odessa, Yalta, Kiev and Sevastopol. Visit Kiev's extraordinary Monastery of Caves, founded in 1051. Learn firsthand about Russia's impressive history from the Cossacks and the Tartars to the modern history that includes the importance of Yalta in world history. Finally the cruise makes its way to Odessa in the Black Sea.
Immerse yourself in the special beauty of this cultural-rich country, filled with age-old traditions and a royal history. See opulent palaces, small towns and villages, spectacular cathedrals and monasteries. Whether a history buff or a lover of arts, a Russia River Cruise offers a unique and incredible experience.
Best Russia River Cruise Deals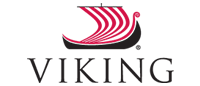 All Inclusive Cruising: FREE Wi-Fi, Excursions & Beverages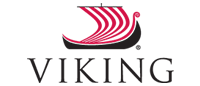 All Inclusive Cruising: FREE Wi-Fi, Excursions & Beverages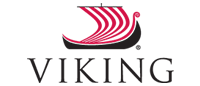 All Inclusive Cruising: FREE Wi-Fi, Excursions & Beverages
All offers are based on select sailings and categories and are subject to availability at time of booking. All rates are per person based on double occupancy.
Due to the small ship size river cruises book up early and quickly. It is highly recommended to book your river cruise well in advance. All prices and availability are subject to change at any time. Please call to verify the availability and rates.