South America Cruises

South America Cruise Deals
About South America Cruises
A South America cruise vacation offers a world of exploration that is as spectacular as it is diverse. As you sail past the dramatic coastline you are greeted with exotic ports of call, modern and energetic cities, diverse cultures and abundant wildlife. Settled by historic explorers, cities like Rio de Janeiro, Buenos Aires, Lima and Santiago showcase the rich history of South America and its many European roots and cultures. On a South America Cruise you can explore these colorful, modern and exciting South American ports, see their historic sights, sample local cuisines and learn about their varied cultures.
South America boasts some of the worlds most famous and breathtaking destination including Peru's mystical Machu Picchu's ancient ruins, Chile's spectacular fjords, Brazil's Iguazu Falls, the stunning Andes Mountains and even the astonishing Antarctica. Only on a cruise to South America can you take in all of these awe inspiring destinations for a memory that will last a lifetime.
The unique wildlife of South America is abundant. Listen to the chatter of monkeys in the Amazon, watch the seals basking on South America's beaches and see some of the world's most majestic penguins, whales and other wildlife. In the Amazon, cruise through the spectacular rainforests, float past native villages, learn about the history and cultures of the many indigenous tribes and discover the many species that make the Amazon ecosystem so incredible.
Over 180 South America cruise itineraries are offered ranging from 5 to 44 days on ships large and small. Call now or book online to receive exclusive rates and special offers on your next South America cruise.
Best South America Cruise Deals
All offers are based on select sailings and categories and are subject to availability at time of booking. All rates are per person based on double occupancy.
South America Cruise Highlights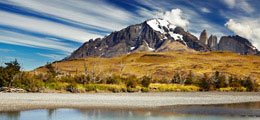 Dramatic Landscapes
The spectacular sights that await you on a cruise to South America include the thundering Iguazu Falls, the Straits of Magellan and Cape Horn's stunning glaciers and fjords. Visit the remote Falkland Islands and journey to Ushuaia, located at the End of the World. Some South American cruises can even take you to Antarctica for a true adventure of a lifetime.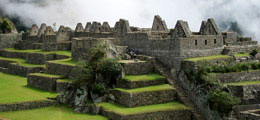 Incredible Machu Picchu
Machu Picchu is one of the most beautiful and enigmatic historical sites in the world. Nested high in the Andes Mountains, far above the clouds, Machu Picchu is the ancient capital of the Inca civilization and is a remarkable sight to behold. It has been revered as a sacred and mystical place and is one of UNESCO's World Heritage Sites.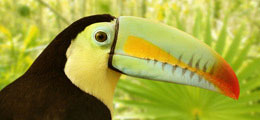 Incredible Wildlife
The wildlife of South America is as diverse as it is spectacular. It is one of the few places in the world where you can see penguin colonies, condors, whales, sea lions and elephant seals living in their natural habitat. A South America cruise is one of the best ways to see these magnificent creatures.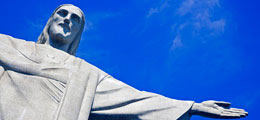 History and Culture
Take a South America cruise and explore its exciting cities and become immerse in their varied cultures. Visit the city of Rio De Janeiro and take in its Portuguese history. Learn to Tango in Buenos Aires and savor the cuisine in its wonderful restaurants. Enjoy the beautiful wine region near Santiago, Chile and get acquainted with the colonial city of Lima.