Cruise from Baltimore

Cruise from Baltimore
Cruises from Baltimore, Maryland
Cruises from Baltimore are a great option to get away on a cruise vacation. Cruises from Baltimore range from 5 to 14 days and include destinations such as the Bahamas, the Caribbean, Bermuda and Canada & New England. Guests taking a cruise from Baltimore might enjoy a pre or a post cruise package to take advantage of the city's many great attractions, incredible restaurants and wonderful downtown and Inner Harbor area. Those lucky enough to live within driving distance can also get some great last minute cruise deals when they cruise from Baltimore.
Featured Cruises from Baltimore
Baltimore Highlights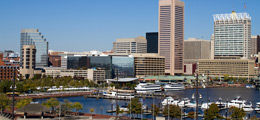 Inner Harbor
Baltimore's Inner Harbor is home to many tasty restaurants, unique shopping, famous museums, live entertainment, local pubs and taverns. It's a great place to explore this wonderful city.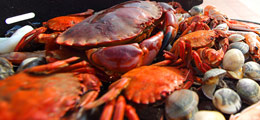 Dining
Savor the fresh seafood and Maryland crabs caught straight from the Chesapeake Bay. Baltimore has a wonderful selection of restaurants sure to please everyone.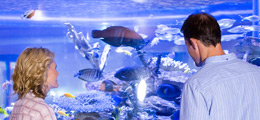 The National Aquarium
The National Aquarium is located in the Inner Harbor and is home to more than 16,000 creatures. You'll find animals such as stingrays, sharks, sea turtles, bullfrogs, phytoplankton, monkeys, sloths, iguanas, puffins and thousands more.