Cruise from Miami

Cruises from Miami
Cruise from Miami, Florida
Cruises from Miami, Florida are abundant and are a great option to get away on a cruise vacation. Cruises from Miami range from 2 to 141 days and sail to the Bahamas, the Caribbean, the Panama Canal and numerous other destinations worldwide.
Guests flying into Miami to take a cruise might enjoy a one or two night pre-cruise packages and take advantage of the beaches, restaurants and exciting nightlife that the city is so well known for. Those lucky enough to live within driving distance can also get some great last minute cruise deals when they cruise from Miami.
Featured Cruises from Miami
Miami Highlights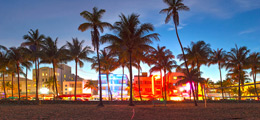 South Beach
South Beach is not to be missed when you cruise from Miami. This well known trendy locale offers incredible shopping, great restaurants, and great nightlife.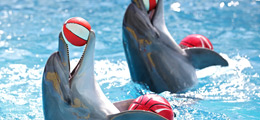 Miami Seaquarium
On a cruise from Miami a visit to the Miami Seaquarium is a must see. The Miami Seaquarium is a world-class marine life entertainment park with eight different marine shows. You can even swim with the dolphins!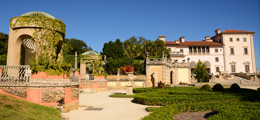 Vizcaya Estate
No visit to Miami is complete without a stop at the historical 50-acre Vizcaya estate. This European-style mansion offers a glimpse at life in turn-of-the-century South Florida.