Cruise from New York

Cruises from New York
Cruise from New York, New York
A cruise from New York is a great option to get away on a cruise vacation. Cruises from New York range from 1 to 99 days and include destinations such as the Bahamas, the Caribbean, Bermuda, Canada & New England as well as transatlantic & repositioning cruises and other destinations worldwide. Guests flying into New York to take a cruise might enjoy a pre or a post cruise package to take advantage of New York's many great attractions, incredible restaurants and everything that makes New York one of the greatest cities in the world. Those lucky enough to live within driving distance can also get some great last minute cruise deals when they cruise from New York.
Featured Cruises from New York
New York Highlights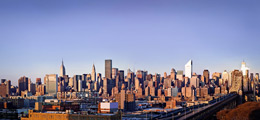 Sightseeing
New York is such an incredible city with so much to do and see. Some must see highlights include Times Square, Central Park, Fifth Avenue, Chinatown, Greenwich Village & Soho, the Empire State Building, the Statue of Liberty, Rockefeller Center, amazing museums and so much more.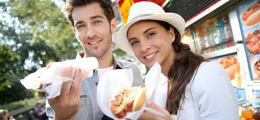 Dining
Enjoying dinner and a show in New York is something everyone enjoys. With some of the best restaurants in the world and some of the most world renowned shows on Broadway, a night out in New York is like no other.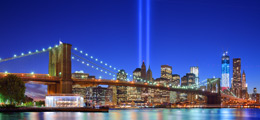 9/11 Memorial
The newly erected 9/11 Memorial is a national tribute of remembrance and honor to all of those who lost their lives in the terror attacks of September 11. Here visitors can reflect on their own personal memories of the tragic event and recollections of those impacted by the event.