Kids Cruises
Kids Cruises
Cruise lines know all about family vacations. They know it wouldn't be the same without the little ones right alongside you, but they also know parents like to have some time to themselves. Imagine being able to bask in the sun, enjoy an exercise class or dance the night away in one of the ship's clubs. And imagine your children, at the same time, meeting new friends and participating in activities with other kids their age. And best of all, they're having as much fun as you are! Cruiselines have gone the extra mile to make family vacations memorable without sacrificing a little romance along the way.
A cruise will appeal to the entire family. You'll never hear, "I'm bored," from your kids or your spouse! There are enough activities to go around for everyone, whether parents, toddlers or teens. The fun is as endless as the sea you're sailing.

Carnival Cruise Line
Carnival Cruises are known as the Fun Ships® which makes them ideal for families. Their kids program offers a variety of programs filled with activities, kid's menus and everything to make a fun and memorable cruise experience. Outdoor movies, theme parties, ocean bingo, group and individual art projects, building a new best friend at the Beary Cuddly Workshop and more await your young cruisers in age - based, supervised groups.

Celebrity Cruises
A Celebrity Cruise offers the perfect getaway for kids and adults alike. Kids of all ages will be entertained with a variety of activities including movies, games, sports, and much more. Celebrity's award winning ships are the ideal setting for a family cruise vacation. Your family will enjoy crafts, theme parties, sports activities, gaming challenges, video projects and other special events. With a variety of family oriented activities, the whole family can play as well.

Costa Cruises
Costa Cruises celebrates family vacations. Younger travelers will love the creative and edutainment activities. Painting t-shirts, sculpting, ice cream and chocolate parties, treasure hunts and more are on the agenda. Pre-teens and teens enjoy sporting tournaments including water volleyball, water basketball and more. There will also be International karaoke, talent shows and dance classes and group dinners.

Disney Cruise Line
Disney Cruise Line provides a magical experience for the entire family. The perfect activities are provided to allow young imaginations to run free. Kids, tweens and teens will find all types of interactive fun onboard. Dining, art, costume parties, comedy improv, dance parties, high tech entertainment and many other fun and challenging entertainment options await younger cruisers.

Holland America
Holland America Cruises provide a sophisticated and entertaining vacation for the entire family. Age appropriate, fun and educational activities for kids are available. From treasure and scavenger hunts to ice cream socials, teen-only programming, cooking, hip hop classes and much more you can be assured that your younger family members are having a great time.

MSC Cruises
MSC Cruises uses its experience as a family oriented company to provide the perfect roster of entertainment and activities for your entire family. Whether you spend your time participating in fun for everyone or the kids want to meet and socialize with new friends their own age, the stage has been set. Your family will love the supervised parties, dinners, arts and crafts, group games, dance classes, sports tournaments, talent shows and more.

Norwegian Cruise Line
Norwegian Cruise Line makes family cruises an unforgettable experience. Activities range from exciting to relaxing, are age appropriate, supervised and family friendly. Teen dance clubs, Circus School, cupcake decorating, themed parties, creative activities, sports challenges, bowling, mini golf, waterslides and more are available for your favorite cruisers.

Princess Cruises
Princess Cruises provides the perfect vacation for the entire family. Younger travelers will enjoy a variety of supervised and fun activities in their own designated spaces. Game tables, art projects, themed parties, kids-only dinners, dance parties, karaoke, scavenger hunts and more will keep everyone entertained on your cruise.

Regent Seven Seas
Regent Seven Seas Cruises offers youth programming on summer and holiday sailings. Fun and educational activities will include games, craft projects, bingo, Mariner Idol, scrapbooking, sports tournaments and other interactive opportunities for young cruisers. Your kids will make memories and friends to last a lifetime.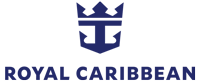 Royal Caribbean
Royal Caribbean's youth and teen programs, are chock full of fun for everyone. There's even a special program for babies and parents. Kids will enjoy conducting exciting experiments, themed parties, ice skating, parades, fun interactions and shows, trivia, teen spa, poolside games, FlowRider, rock climbing walls and much more.

Uniworld
Uniworld bestows the opportunity to immerse one's self in destinations visited on the entire family. Younger guests will enjoy special menus, and hands on cooking experiences. Activities will be found both onboard and ashore including Venetian mask making, treasure hunts, gondola rowing, ghost walks, cable car rides and visiting the famed Lipizzaner stallions. These memories will last a lifetime.