Azamara Cruises

Azamara Cruises
About Azamara Cruises
Azamara Cruises are an upscale vacation experience for guests who dream of immersing themselves in new and exceptional cruise destinations. Bespoke itineraries feature longer visits in each port, more overnight stays and exclusive events. Local cultures are celebrated and deeper insight is gained of the wonderful places visited throughout each journey. These exciting itineraries can often be combined with unique overland packages which are rarely offered by other cruise lines.
Azamara is able to truly focus on destinations, in part, because their ships are smaller they are able to get into many ports inaccessible to larger cruise ships. Captivating onboard enrichment programs are specifically designed to further enhance each guest's cruise experience. Destination experts provide lively and informative lectures, classes and programs covering a wide variety of relevant topics.
With a maximum of 700 guests, Azamara's ships provide an intimate cruise experience. Impeccable service, gourmet dining and a warm and inviting atmosphere are among the many pleasures awaiting travelers.
Suites and staterooms are serene and polished, the perfect foundation for sweet dreams. Plush cotton robes and slippers, French bath products, fresh flowers, luxurious Egyptian cotton linens, wireless internet access, flat screen televisions and many other amenities are among the indulgences waiting for guests.
Azamara's fine regional cuisine and world-class wine cellars will delight even the most particular palates. Guests will discover their perfect food for every mood and port. Haute cuisine, comfort food, healthy choices and decadent desserts are all on the various menus. Sommeliers will gladly introduce you to the perfect pairings and global vintages both during your meals and Wine Corner gatherings. Whether you choose to dine in the main restaurant with open seating or one of the specialty restaurants, every meal is a culinary masterpiece. Vegans will be thrilled with the menu just for them!
Challenge yourself and others in various tournaments including darts and trivia. Brush up on your skills with an Art or Bridge Instructor, take an e-learning class such as digital photography or kick up your heels at a line dancing class. Self-care is incredibly important, focus on your overall wellbeing with a selection of pampering services in Azamara's world class Sanctum Spa. Take your health routine to the next level group fitness classes including sunset yoga on deck, Pilates and cycling as well as nutrition classes, personal training and more.
Call now or book online to receive exclusive rates, special deals and extra amenities on your next Azamara cruise.
Featured Azamara Cruise Deals
Azamara Cruise Ship Profiles, Deck Plans and Public Areas
Azamara Cruise Highlights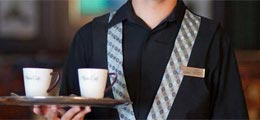 Amenities
The amenities of an Azamara Cruise abound. All guests boarding an Azamara cruise will receive complimentary gratuities, specialty coffee and teas, bottle water and soft drinks, transfer shuttles in ports where available, wine with lunch and dinner, and an onboard concierge. Suite guests will also receive complimentary dining in the specialty restaurants and butler service in their suites.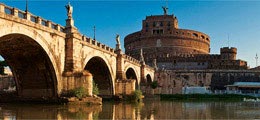 Destinations
Unique destinations are truly a strong suit of Azamara. They include many ports where other cruise lines simply do not call on. When designing their itineraries, Azamara includes longer stays and many more overnights. The goal is to allow guests to really immerse themselves into a city, to learn its culture and its history, sample local foods and discover many of the hidden treasures that await them.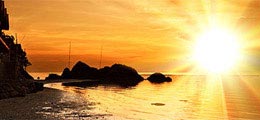 Shore Excursions
The destinations are everything on an Azamara cruise. The shore excursion programs offered by Azamara allow guests to embrace each port in-depth by taking them to the heart of each port, exploring local cultures, savoring exotic flavors and redefining the way one views the world.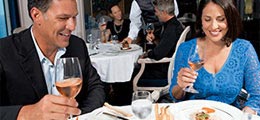 Gourmet Dining
Dining onboard Azamara is a culinary delight. The gourmet menus include classic favorites combined with regional favorites. Guests can choose to dine in the main restaurant with open seating or in one of Azamara's specialty restaurants, Aqualina, inspired by the cuisine of Italy, or Prime C, serving prime beef and fresh seafood.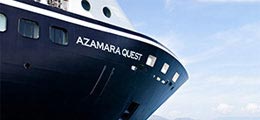 Intimate Ships
Azamara's beautiful and intimate ships, Azamara Journey, Azamara Onward, Azamara Pursuit and Azamara Quest each accommodate 702 guests or fewer. Their size is perfectly suited to provide guests with direct access to smaller and unique ports. An immersive cruise experience, country-club ambiance and impeccable service are evident from the moment you board. These ships exude sophisticated style and are brimming with luxurious amenities, desired services and delightful spaces that seamlessly provide a warm and inviting atmosphere.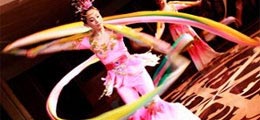 Enrichment Programs
Azamara's onboard enrichment programs further enhance the opportunities for guests to make the most of the ports that they visit. Each port is highlighted by a destination expert providing in-depth knowledge highlighting the history, culture, cuisine, etiquette, art and more. Throughout the cruise the guests can also polish their skills in other areas such as digital photography, Microsoft classes and more.