Norwegian Cruise Line

Norwegian Cruise Line
About Norwegian Cruise Line
Norwegian Cruise Line offers a unique style of cruising — Freestyle Cruising. Freestyle Cruising is central to the pillars of freedom and flexibility - your freedom to choose and flexibility to do what you want, when you want. Norwegian Cruise Line offers a delicious lineup of exciting restaurants ranging from casual to fine dining, thrilling entertainment, serene spaces, exhilarating fitness activities and classes, a zen spa, exceptional service and more. All of Norwegian's beautiful ships are designed to ensure the entire cruise experience provides you with the opportunities and choices you want. Book your Norwegian Cruise Line vacation today and experience for yourself how wonderfully different cruises can be.
When you're Freestyle Cruising on one of Norwegian's ships you have a world of dining options at every meal. Choose to dine in an elegant French bistro, a Churrascaria, a sophisticated steakhouse or an Italian restaurant among many others. Indulge in a romantic seaside alfresco meal under the stars along The Waterfront. Please your palate with fresh sushi, a juicy burger with all the fixings, piping hot pizza or at a wonderful tapas bar. Cap off a fun-filled evening with a bite in a classic pub. Discover a selection of main dining rooms, casual eateries, specialty dining venues and 24 hour room service. The perfect menu to suit every taste and preference is at your fingertips. Add to this, the ability to dine when, where and with whom you want, and indulge in the perfect meal.
Norwegian Cruise Line offers ideal spaces to retire after an eventful day or gear up for whatever is next on your agenda. Staterooms include family-friendly interconnecting staterooms and those that will accommodate up to 8 guests. Select a room with a view from your private balcony. Spa suites and balcony staterooms offer complimentary use of the Thermal Spa Suites and hydrotherapy pools. Club Balcony Suites, oceanview and inside cabins are among the other choices. Solo travelers will love the private keycard access Studio staterooms, available on some of the ships, these also provide exclusive access to the Studio Complex and Lounge where guests can meet and mingle with fellow solo cruisers. All of Norwegian's accommodations have upgraded linens, TV, refrigerator, safe, hair dryer, ample storage and are the perfect invitation for sweet dreams.
The Haven by Norwegian® is for those who desire the very best. This private keycard-access area features an exclusive courtyard and sundeck, pool, lounge and restaurant only available to guests choosing to spend their vacation in these sumptuous suites. Additional amenities include priority embarkation and disembarkation, a trained and certified butler, concierge, a restaurant and lounge reserved for Haven guests, priority tenders to shore and first choice of entertainment and dining times. This ship within a ship enclave offers additional luxury with its pillow-top mattresses, fine linens, pillow menu, plush robes, slippers and towels, and more. With Haven suites ranging in size up to 6,694 sq. ft. you'll find all of the space, pampering and privacy you desire.
Norwegian Cruise Line operates 17 ships on over 450 different itineraries ranging from 1 to 21 days. Enjoy worldwide cruises and cruise tours to the Bahamas, Caribbean, Bermuda, Canada and New England, Pacific Coast, Mexico, Europe, Australia & New Zealand, South America, Hawaii, Middle East, Africa, Asia, Panama Canal and Transatlantic/Repositioning voyages.
Call now or book online to receive exclusive rates, special deals and extra amenities on Norwegian Cruise Line.
Norwegian Cruise Ship Profiles, Deck Plans and Public Areas
Norwegian Cruise Line Highlights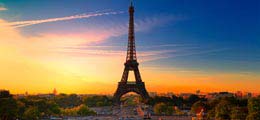 Worldwide Destinations
Norwegian Cruise Line offers exciting cruises to beautiful worldwide destinations. Sail with NCL to the Caribbean, Bahamas, Alaska, Europe & the Mediterranean, Bermuda, Mexico, Canada & New England, Panama Canal, South America, Transatlantic Cruises, Australia & New Zealand, Africa, Middle East and Asia. From quick weekend escapes to longer exotic cruises, Norwegian Cruise Line has a vacation for everyone.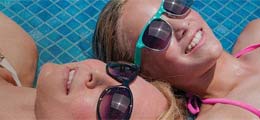 Freestyle Cruising
Norwegian Cruise Line's Freestyle Cruising is focused on freedom. Guests have innumerable options to choose how and with whom they want to spend their valuable vacation time. Select casual or formal dining, engage in fun-filled activities or cozy up with a book, relax in the spa or get in a great workout. Experience as much or as little as your mood dictates. NCL's Freestyle Cruising provides the opportunity to enjoy your cruise exactly how you wish.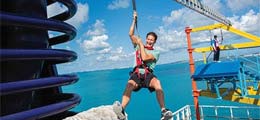 Onboard Activities
Norwegian Cruise Line features some of the best entertainment found at sea. During the day there are sports & speedways, bowling, crystalline pools and waterslides, shopping, a two-story Wii wall, a rejuvenating spa, games and much more. After the sun dips into the horizon NCL offers award winning Broadway shows, a high-energy casino, live music venues and comedy clubs and parties among other captivating activities. After the show, dance the night away and socialize in one of the many clubs, bars and night clubs aboard NCL's modern ships.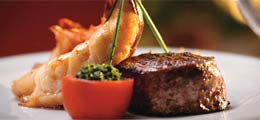 Dining
Norwegian Cruise Line has many highlights and one of these is delicious dining options and perfect venues. NCL ships incorporate the tastes of the world and menus of renowned chefs into the incredible lineup of restaurants comprising its iconic Freestyle Dining. With a flavor for every taste and eatery for every mood, guests can be as casual or dressy as they wish. Guests may dine when, where and with whom they choose. This flexibility is why Freestyle Dining is an industry standard.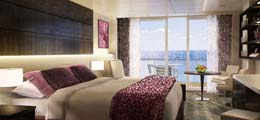 Accommodations
Norwegian Cruise Line has the ideal stateroom for every want, need and budget. The Studio Complex is for solo cruisers and includes a private lounge. Choose from spacious and well-appointed accommodations including those which are perfect for family travel and a generous number of wheelchair-accessible staterooms. Select an inside, oceanview, balcony or spa stateroom. Whichever you choose, all have modern amenities, cozy bedding and ample storage. For an extra special experience, choose to stay in The Haven. This exclusive suite complex features 24-hour butler service, concierge, a private lounge, exclusive restaurant, sundeck and more.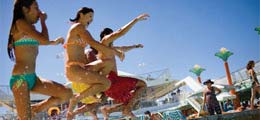 Family Cruising
Norwegian Cruise Line's seemingly endless assortment of activities makes it a wonderful choice for family cruise vacations. Fun for all ages are the thrilling water slides, mini-golf, sports deck, shows and family oriented games, challenges and deck parties. The Youth Program provides supervised and age-appropriate fun and engaging entertainment for kids and teens ranging from 6 months to 17 years. NCL's variety of family-friendly accommodations are comfortable for everyone.