Princess Cruises

Princess Cruise
About Princess Cruises
Traveling on a Princess Cruise is a warm and relaxed cruise experience. Onboard you'll discover contemporary design, innovative technology, exciting entertainment, exceptional service and something for guests of all ages. Onboard activities and amenities are vast and varied with an array of delicious dining options, captivating entertainment, well-stocked boutiques, adult-only spaces as well as those for younger cruisers including a very popular youth program, many family-oriented games and challenges, plus a wonderful pool, spa and more.
From the moment you step aboard you're greeted and attended to by a team of warm and friendly staff who pride themselves on helping guests experience a dream vacation. Each crew member you meet, from all departments, works tirelessly to exceed the expectations of all who choose to sail with them.
Princess Cruises' ships sail on over 500 different itineraries throughout the world. Visit the Caribbean, Canada & New England, Panama Canal, Europe, Alaska, Asia, Africa, Australia & New Zealand, South America and embark on world cruise itineraries.
Call now or book online to receive exclusive rates, special deals and extra amenities on your next Princess Cruise.
Featured Princess Cruises
Princess Cruise Ship Profiles, Deck Plans and Public Areas
Princess Cruise Highlights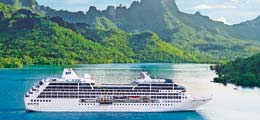 Unique Destinations
Princess Cruises offers destination rich itineraries which span the globe and every continent. From shorter getaways to longer world cruises, travelers will visit popular cruise ports in addition to those that are unique. Immerse yourself in rich European history, vibrant Caribbean culture, delicious regional cuisine, fascinating local wildlife, amazing natural wonders and more found throughout the four corners of the earth. Both first time cruisers and well-heeled guests will relish the journey, in its entirety, as they immerse themselves in each place they visit.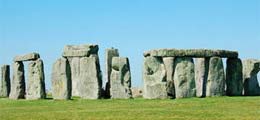 CruiseTours
Princess Cruise itineraries are destination rich and their unique cruisetours allow guests to embrace each port in-depth by taking them to the heart of each port and beyond, exploring local cultures, savoring exotic flavors and redefining the way one views the world.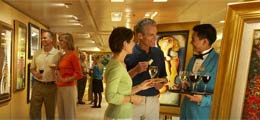 Enrichment Programs
Princess Cruises offers a variety of onboard enrichment programs designed to further enhance each guest's cruise experience. Enjoy an informative lecture series covering a wide variety of relevant topics. Participate in various interactive classes and endeavors which may include e-learning, cooking and digital photography, among others.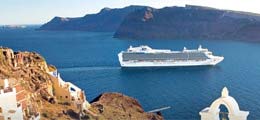 Variety of Ships
The Princess Cruise fleet includes beautiful ships of various sizes. Their lovely smaller ships are designed for accessibility to smaller and more exotic ports. The larger ships boast exciting new high-tech features, additional dining options and more balconies for the most breathtaking views while still visiting gorgeous destinations.