Western Canada Explorer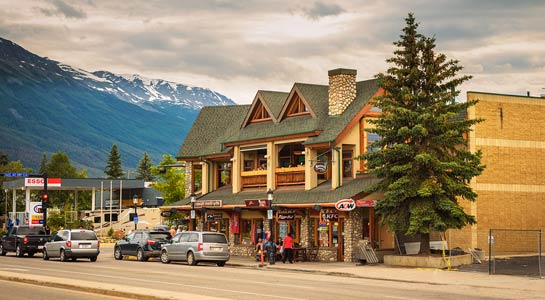 Western Canada Explorer
Embark on an incredible journey to western Canada. Highlights include overnights in Vancouver, Seattle, Spokane, Cranbrook, Banff National Park, Lake Louise, Jasper National Park, Kamloops, Whistler, and Victoria. Also enjoy a glacier ride on the Ice Explorer, a cruise on Maligne Lake and a walk in Maligne Canyon.
The 17 day Western Canada Explorer tour from Globus Tours will prove to you that clear skies and open air will do wonders for the human mind. The beautiful visuals alone just seem to bring clarity to travelers who make their way through the national parks. Add to that the adventurous elements of the Western Canada Explorer tour for Globus Tours and you'll see that this makes for an excellent travel tour for virtually anyone interested in adventure.
17 Days • fr. $5,832
Tour Highlights & Offers
Important information:
All rates listed are per person based on double occupancy and are subject to change without notice. Your land package pricing will be confirmed and guaranteed once your deposit is received and applied to the booking, except where price increases may result from increases in government taxes or fees. Room configurations are subject to availability. Guests added to your party after the booking are priced at the prevailing rate at the time they are added.
Gratuities for Tour Director and driver are available for pre-purchase.
Any applicable Goods and Service Tax (GST) and/or Harmonized Sales Tax (HST) for Canada are additional. Taxes will be calculated and listed at the time of booking, prior to payment being collected.
Prices are per person, based on double room occupancy.
Single Room Supplement: $2,140 to $2,930 Triple Room Reduction per person: $290 to $505
Extra nights per person in Vancouver: May: In single room $250 In twin room $140 In triple room $109
June-September: In single room $270 In twin room $150 In triple room $116
Important Information
ALL guests must carefully verify the existing identification requirements for their particular travel situation DIRECTLY WITH THEIR LOCAL CONSULATES OR EMBASSIES or with a visa service, as these requirements may change. Guests without proper documentation may be denied entry and will not be entitled to a refund
Cancellation Policy
45-22 days prior to commencement of services: 20% of total price*
21-8 days prior to commencement of services: 30% of total price*
7-1 days prior to commencement of services: 50% of total price*
On departure day and later: 100% of total price*
*Total price does not include any Instant Purchase Air or Instant Purchase Air service fees, which are non-refundable after 24 hours from purchase. Intra-vacation air is non-refundable after final payment.
Cancellation fees may also apply to any additional services, including extra night accommodations, independently supplied services, and optional excursions reserved prior to, during, and after the tour. If flight changes, including, but not limited to, flight cancellations or name changes, are requested after full land and air deposits are received, revision fees, change fees, or airline cancellation fees will apply.
In many instances, airline revision or change fees can be up to $300, but in some instances may be up to 100% of the ticket price. Cancellation penalties will be quoted at time of cancellation.
All cancellations must be received in writing prior to tour departure. The cancellation policy will apply according to the date that the cancellation notification is received. The MINIMUM cancellation penalty is the deposit amount.
The purchase to trip cancellation insurance is strongly recommended.
Terms and Conditions
Land only "from price" is per person based on two people sharing a room together and does not include airfare unless expressly stated.
All prices are in US Dollars.
A $250 non-refundable, non-transferable, per-person, per-vacation deposit is required to reserve space for you, with some limited exceptions, as noted below. Payment of the deposit indicates you have read and accepted theseall Terms & Conditions. Your booking is not confirmed until the deposit payment is processed and you receive a confirmation invoice.
Final payment is due 45 days prior to departure, with some limited exceptions, as noted below. Within the final payment date, payment in full is required at time of booking to reserve space. Reservations (land, cruise, and air) are canceled if final payment is not received by the due date. The payment policy may vary for group reservations.
Additional deposits or payments are required for international air added to the start and/or end of your vacation and/or for intra-vacation air, as specified in the itinerary ("air-inclusive vacations"). Air-inclusive vacation pricing is guaranteed upon receipt of full land plus air deposit or land deposit plus full airfare price, depending on type of airfare purchased (Flex-Air or Instant Purchase Air).
For complete terms and conditions please visit the Globus Terms & Conditions for more information.