Tanzania: A Grand Family Safari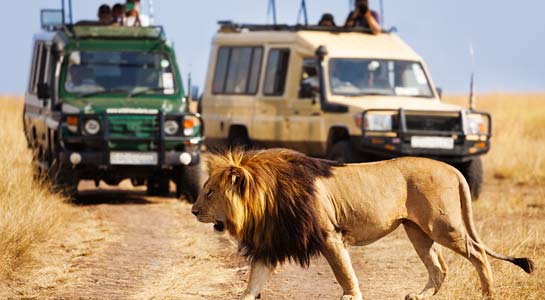 Tanzania: A Grand Family Safari
Tauck Bridges - Family Discovery
Explore Tanzania on this unforgettable 10 day adventure created by Tauck and BBC Earth. Discover nature at its best on daily game drives in both the Serengeti and the Trangire national parks. With Mt. Kilimanjaro View the "Big Five" and learn about the Maasai warriors.
The 10 day Tanzania: A Grand Family Safari from Tauck Tours really is a family affair. You'll experience the safari of a lifetime on your quest for the Big Five and get to meet the people who have lived here for generations. Your Morocco vacation will be ripe with exclusive experiences as you stay in the best accommodations in the country. This 10 day Tanzania: A Grand Family Safari is full of the great travel moments you'll be talking about for a long time to come.
10 Days • fr. $8,290
Important information:
All rates listed are per person based on double occupancy and are subject to change without notice. Your land package pricing will be confirmed and guaranteed once your deposit is received and applied to the booking, except where price increases may result from increases in government taxes or fees. Room configurations are subject to availability. Guests added to your party after the booking are priced at the prevailing rate at the time they are added.
$500 Child Savings: Children 12 and under
Children under 18 must be booked in a room with at least one adult. Triples are usually a two-bedded room plus one rollaway cot, when available. Quad accommodations are not available on this tour.
Group size limited to 30! All departures are limited to 30 guests to ensure a more intimate safari experience!
Recommended age: 8+ – please note that the minimum age for children on this trip is 5; children must be at least 8 or older to participate in the hot air balloon ride on day 8.
For your family's comfort and enjoyment, we recommend booking an additional hotel night before your journey.
Reserve your preferred 2020 departure date and we will advise you once the 2020 trip is finalized and priced. You will then have two weeks to cancel; should you cancel, you'll receive a full refund of your trip deposit and the cost of the Travel Protection Product (if purchased with Tauck Tours). If you are making your own air arrangements, do not book your flights until this trip is finalized as start and end cities may change.