Alaska

Cruceros en Alaska
Cruceros Destacados a Alaska
Las maravillas de Alaska pueden ser apreciadas tomando un crucero por Alaska. Cruceros a Alaska muestran algunos de los lugares más bellos y hermosos del mundo. Alaska le habla como ningún otro lugar puede! La gente, los lugares, la belleza - es como nada en la tierra.
El Monumento Nacional Misty Fiordos es un paraíso intacto de campos de hielos, glaciares y montañas escarpadas. Es donde puedes encontrar salmón nadando contra la corriente a través de las caídas en cascada, los osos salen de la profundidad del bosque para comer, y al final del fiordo de Tracy Arm, focas descansando sobre los témpanos del glaciar Sawyer.
Alaska es el destino perfecto. Notable fiordos, las costas del océano sin fin, ríos, verdes bosques, lluviosos templados, magníficos picos de montaña, glaciares espectaculares y abundante vida salvaje. Es una parte de América que ofrece un crucero inolvidable, desierto puro, fascinante historia y un patrimonio multicultural reflejado en el arte, estilos de vida y las comunidades en todo el estado.
Visitar Alaska sin tomar un crucero es perder una parte importante de la experiencia en Alaska. Para descuentos de cruceros a Alaska utilice nuestra herramienta de búsqueda que contiene cientos de ofertas de cruceros a Alaska.
Cruceros a Alaska
All offers are based on select sailings and categories and are subject to availability at time of booking. All rates are per person based on double occupancy.
Aspectos destacados sobre Alaska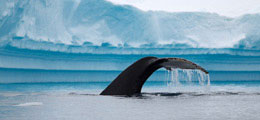 Observación de Ballenas
La observación de ballenas en Alaska es un espectáculo para contemplar. Tome un paseo en barco y quedará impresionado por las ballenas Orca y Yubarta, ya que juguetean entre sí en su hábitat de verano increíble.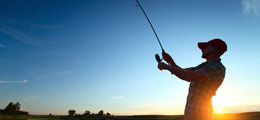 La Pesca
Alaska es un paraíso para los pescadores. La pesca del salmón es de clase mundial. Vaya en un viaje de pesca en Alaska y envíe lo que captura a su casa para tener el sabor de su viaje por semanas o meses.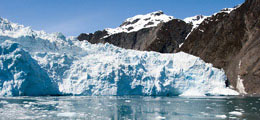 Glaciares
Navega entre los glaciares de Alaska y experiencia la majestuosa belleza que otorga Alaska. Una vez en tierra usted puede ver los glaciares de cerca en una de las numerosas excursiones disponibles incluyendo senderismo, excursiones en helicóptero y sobrevolar.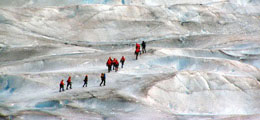 Viajes de Aventura
Excursiones de senderismo son una de las mejores maneras de experimentar el ambiente en Alaska. Otra forma de ver la vida silvestre en Alaska es tomar un kayak o canoa en un recorrido de los numerosos canales en Alaska y encontrarse con las muchas especies de vida silvestre que hacen Alaska tan especial.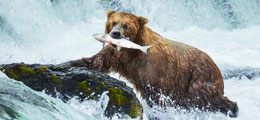 Vida Silvestre
Alaska es conocida por su increíble vida silvestre. Hay muchas oportunidades para ver las ballenas, los leones marinos, focas, nutrias y las majestuosas águilas calvas. Con suerte, usted puede incluso ver a un oso.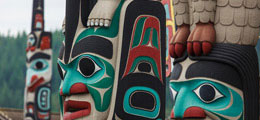 La Cultura de Alaska
La cultura de los nativos americanos siempre está presente en Alaska. Aprenda acerca de su historia, la cultura y la artesanía y también aprenda sobre los pioneros que han ayudado a dar forma a la sociedad en Alaska.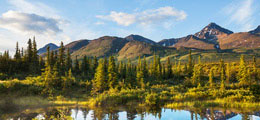 Parque Nacional Denali
Visite el Parque Nacional Denali en una de las excursiones en cruceros que se ofrecen. Hogar de la montaña más alta de Norteamérica, el Monte McKinley se sitúa en más de 20,000 pies. El Parque Nacional Denali también es el hogar de una gran cantidad de vida silvestre, incluyendo alces, ovejas, caribú y osos.