Canadá y Nueva Inglaterra

Cruceros a Canadá y Nueva Inglaterra
Cruceros Destacados a Canadá y Nueva Inglaterra
Cruceros a Canadá y Nueva Inglaterra ofrecen unas maravillosas vacaciones. En un crucero a Canadá y Nueva Inglaterra los clientes pueden seguir los pasos de los primeros patriotas americanos y sumergirse en la historia, donde el nacimiento de los Estados Unidos comenzó. Visitar ciudades como Newport, Rhode Island, con sus hermosas mansiones y su animado puerto y centro de la ciudad. Explora los lugares de interés histórico de Boston, incluyendo Faneuil Hall, Boston Commons, Plymouth Rock y el Old North Church.
Un crucero a Canadá y Nueva Inglaterra le llevará a los pueblos costeros pintorescos y hasta la costa este magnífica mientras usted visita ciudades como Portland, Maine, y Halifax, Nueva Escocia, Quebec y Montreal. Disfrute de la belleza de Nueva Inglaterra en un crucero por el follaje de otoño y vea con asombro como la madre naturaleza pone un espectáculo de colores.
Los cruceros a Canadá y Nueva Inglaterra pueden variar desde 2 a 18 días con salidas de Baltimore, Nueva York, Bayona, Boston, Montreal y Quebec. Llame ahora o reservar en línea para recibir descuentos, créditos a bordo, actualizaciones y más en su próximo crucero a Canadá y Nueva Inglaterra.
Cruceros a Canadá y Nueva Inglaterra
All offers are based on select sailings and categories and are subject to availability at time of booking. All rates are per person based on double occupancy.
Aspectos destacados sobre Canadá y Nueva Inglaterra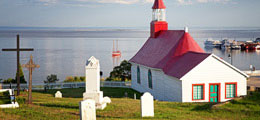 Historia y Cultura
Cruceros a Canadá y Nueva Inglaterra visitan muchos puertos que presentan sitios históricos y culturas. La historia estadounidense pueden ser explorada a lo largo de la costa este, incluyendo ciudades como Boston, Newport y Bar Harbor. Experimentar la cultura y la historia francesa en Montreal y Quebec mientras navegas por el río San Lorenzo hacia Canadá.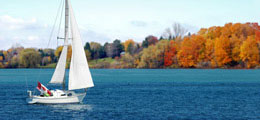 Vela y el Puerto de Excursiones
Para muchos en Nueva Inglaterra y Canadá, el mar es una forma de vida. Obtenga una vista única de la cultura local y lo que es una forma de vida para muchos habitantes de Nueva Inglaterra en uno de los muchos puerto o excursiones de vela que se ofrecen. Vea los muchos faros y pintorescos pueblos en la costa de Nueva Inglaterra, junto con muchos animales en su hábitat natural como las focas juguetonas, águilas y las ballenas majestuosas.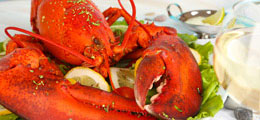 Hornea de Langosta
Las langostas de Maine son algunas de las mejores del mundo. Imagínese cenando fresca langosta de Maine directamente desde el océano, rociados con mantequilla. Un crucero a Canadá y Nueva Inglaterra ofrece muchas excursiones de cocina langosta y en algunos casos incluso se puede ir al mar y ver como las trampas de langosta se establecen y el pescado fresco es traído.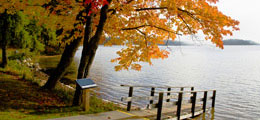 Excursiones de Naturaleza
Un crucero a Canadá y Nueva Inglaterra ofrece una variedad de oportunidades para explorar el hábitat natural de la zona. Desde el Parque Nacional Acadia, con la montaña más alta de la costa Atlántica de los EE.UU., a cruceros de la naturaleza escénica visitantes tendrán muchas oportunidades de ver el entorno natural y una gran variedad de animales como las focas, las enormes focas grises y las aves nativas del mar.