Norte de Europa

Cruceros a el Norte de Europa
Cruceros Destacados al Norte de Europa
Un crucero hacia Europa le permite explorar los tesoros innumerables, desde Escandinavia hasta las playas del Mediterráneo. Dé un paseo por los pintorescos pueblos que corren a lo largo de la costa y aprenda sobre su rica historia y cultura. Descubra ruinas antiguas y obtenga una mejor perspectiva sobre el pasado de Europa y cómo ha influido en su presente. Visite las ciudades sofisticadas como Londres, Estocolmo, Niza y Roma y disfrute de las compras en las tiendas más elegantes de Europa. Disfrute de increíbles obras de arte en algunos de los mejores museos del mundo o tome un momento para relajarse en una cafetería al aire libre.
En un crucero hacia Europa usted se maravillará con la antigua arquitectura que lo rodea en cada puerto. Explore el Acrópolis y el Partenón en Atenas. Párese en medio del Coliseo en Roma y explore los grandes palacios de San Petersburgo a Venecia y más allá. Saboree los vinos de los viñedos junto a los ríos europeos y encuentre ofertas increíbles en los mercados locales de toda Europa.
Cruceros a Europa pueden variar desde 2 a más de 29 días con salidas que parten de más de 20 puertos. Llámenos o hace una reserva con nosotros para recibir descuentos, créditos a bordo, actualizaciones y mucho más en su próximo crucero al Báltico, Escandinavia o crucero al norte de Europa.
Cruceros a Norte de Europa
All offers are based on select sailings and categories and are subject to availability at time of booking. All rates are per person based on double occupancy.
Aspectos destacados sobre el Norte de Europa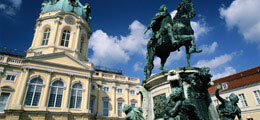 Cultura e Historia
La cultura y la historia Europea se remonta muchos siglos. Su aventura en un crucero europeo lo llevará a una variedad de puertos que destacan la historia de Europa, tanto antiguos como modernos. Hogar de casi cincuenta países, Europa es una mezcla de muchas culturas diferentes. Las tradiciones únicas, gastronomía, y los estilos arquitectónicos son evidentes cuando usted visita las diferentes regiones.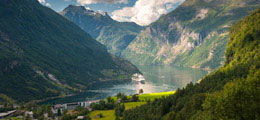 Paisajes Espectaculares
Los paisajes vistos en un crucero por Europea son impresionantes. Sea testigo de los fiordos espectaculares en los países escandinavos, con cascadas espectaculares y el glaciar de las montañas esculpidas. Navegue a través de las islas soleadas de Grecia y el sur del Mediterráneo. Relájese a bordo mientras observa pintorescos pueblos y paisajes urbanos impresionantes. La increíble belleza natural de Europa es simplemente mágica.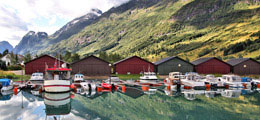 Pintorescos Pueblos y Ciudades Modernas
Un crucero por Europa lo llevará a paisajes brillantes, pueblos pintorescos y aldeas de pesca que destacan la panorámica. Otro punto culminante de cualquier crucero a Europa son las magníficas ciudades que visitará. De Copenhague y Estocolmo al norte a Atenas y Estambul en el sur, las ciudades de Europa perfectamente mezclan la rica historia de Europa con la arquitectura moderna y la cultura.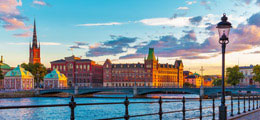 Arte y Arquitectura
Europa es un paraíso para los amantes del arte y un crucero a Europa permitirá que los amantes del arte visiten algunos de los museos más famosos del mundo llenos de obras de arte creadas por algunos de los artistas más respetados de todo tiempo. Europa es un tesoro lleno de arte y cultura, desde tesoros reales y castillos, a los antiguos sitios arqueológicos.