México

Cruceros a México
Cruceros Destacados a México
Tome un crucero a México y disfrute de todo lo que este maravilloso destino tiene para ofrecer. Un crucero a México es una excelente opción para un crucero de primera vez. Visite las ciudades maravillosas de Puerto Vallarta y Cabo San Lucas. Explore las hermosas playas de México y sus pueblos coloridos. Excursiones en un crucero por México incluyen esnórquel, buceo y pesca en alta mar. Experiencia las oportunidades de la cultura, la historia y las compras de México.
Las ciudades y los pueblos visitados en un crucero a México incluyen la arquitectura histórica colonial y un ambiente tradicional mexicano. Muchas de las tiendas cuentan con la cerámica, marroquinería, joyería y artesanías mexicanas. Cruceros a México pueden variar entre 2 a 21 días en una variedad de líneas de cruceros e itinerarios. Llame ahora o reservar por Internet para recibir las mejores ofertas de cruceros, descuentos, créditos a bordo, actualizaciones y mucho más en su próximo crucero a México.
Cruceros a México
All offers are based on select sailings and categories and are subject to availability at time of booking. All rates are per person based on double occupancy.
Aspectos destacados sobre México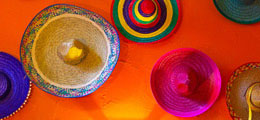 Compras
Ir de compras es uno de los aspectos más destacados de un crucero a México. Aquí podrá encontrar auténticos productos mexicanos que incluyen artesanías, arte, cerámica, joyería y otros recuerdos que le recordará de su crucero a México mucho después de regresar a casa.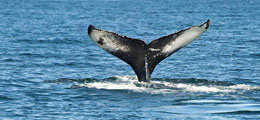 Observación de Ballenas
Cada año, miles de ballenas emigran desde Suramérica hasta Alaska y uno de los aspectos más destacados de un crucero de México es experimentar estas majestuosas criaturas más de cerca en una excursión de observación de ballenas. Las ballenas se pueden ver en México desde diciembre hasta abril, e incluyen ballenas grises, ballenas jorobadas y las ballenas azules. La experiencia de ver a las ballenas es inolvidable.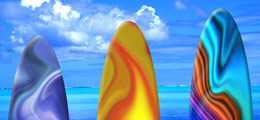 Surf
La costa oeste de México, ofrece algunos de los mejores lugares para practicar el surf en el mundo y algunos de los mejores paisajes costeros. Clases de surf también se ofrecen para aquellos que nunca ha practicado surf antes.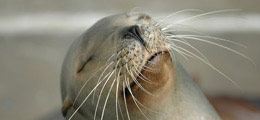 Encuentros de Leones Marinos y Aventuras con Delfines
Nadar con los delfines y leones marinos es una experiencia única que no se debe perder. Aprendra sobre los comportamientos de estas criaturas únicas y los hábitats, e incluso tendrá la oportunidad de nadar e interactuar con ellos.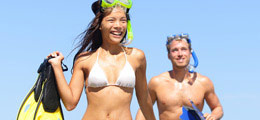 Esnórquel y Buceo
Las aguas cristalinas de la costa mexicana son ideales para los amantes del esnórquel y el buceo. Buceadores pueden explorar los coloridos arrecifes y la vida marina abundante incluyendo pulpos, langostas y erizos de mar.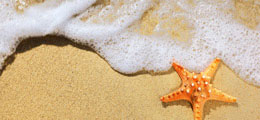 Playas
Tomar un crucero a México le permite relajarse y desconectar de todo. Las playas de México son hermosas, intactas y son el remedio perfecto para hacerte sentir relajado y rejuvenecido.