Saint Lucia Yacht Charter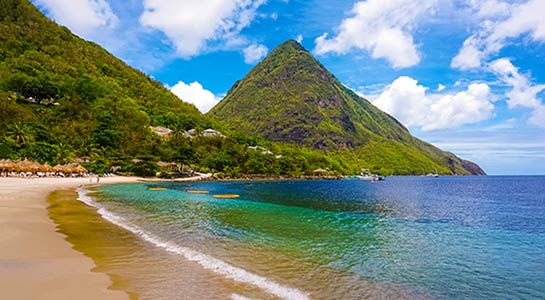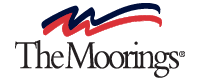 Saint Lucia Yacht Charter
RATES ARE PER YACHT UP TO 6 GUESTS
St. Lucia, located in the Windward Islands of the Caribbean, is the perfect place to relax and unwind on a private crewed yacht charter. This pristine group of islands, created by volcanos over millions of years, boast stunning harbors, forested mountain peaks, banana plantations and a wide variety of tropical flora and sun-drenched beaches. Throughout the week you can sail to a variety of islands and ports including The Pitons, Bequia, Tobago Cays, Salt Whistle Bay, Mayreau, Mustique, St. Vincent and Marigot Bay.
Throughout your private yacht charter you can view the beautiful vistas from the deck, enjoy snorkeling, swimming, windsurfing, kayaking and scuba diving. Each day you can explore different islands, view their natural beauty, visit historic sites, go hiking or just relax and have a nice meal at a local beachfront restaurant. One place to visit, The Pitons, is made up of two volcanic peaks called Petit Piton and Gros Piton. Here you can visit the town of Soufriére, where you can actually drive a car inside a dormant volcano. Bequia, home to Admiralty Bay, is dotted with quaint hotels, shops, bars and restaurants and relaxing white sand beaches. Tobago Cays is made up of five deserted islands and is ideal for snorkeling and diving. Salt Whistle Bay on Mayreau, is perfect for swimming, snorkeling and diving. Mustique, known as the island of Royals, is home to many rich and famous and boasts over 90 palatial estates. Another stop on your private yacht charter might be a visit to St. Vincent, in the Grenadines. Here you can enjoy your favorite water sports and soak up the sun on some of the best black-sand beaches.
7 Days • fr. $14,245
Tour Includes
While you are free to establish your own personalized itinerary some of the most popular ports on a 7 night Crewed Yacht Charter from St. Lucia include the Pitons, Bequia, Tobago Cays, Salt Whistle Bay and Mayreau in the Tobago Cays, Mustique, Kearton's Bay in St. Vincent, and Marigot Bay in St. Lucia. As you sail through this tropical paradise you can soak up the sun on black sand beaches, go swimming, snorkeling, kayaking, or stand-up paddleboarding in pristine wate4rs, enjoy stunning sunsets and discover island life in a whole new way.
Captain and Chef (Plus Steward/ess on 5800s)
All Meals, Snacks, and Beverages*
Fully Stocked Bar*
Watersports Equipment including Snorkeling equipment, 2 SUPs, 1 Kayak or 1 2-man kayak, Fishing rods - 1 trolling / 1 spinning (some locations require a license), Knee board, Tube, & water skis (5800 only), Floats and noodles can be added on request (BVI only)
Free Wi-Fi on Crewed Yachts in the BVI, Mediterranean, Seychelles and Thailand.***
Housekeeping Services
Most Mooring Ball Fees + Fuel
2 Bean Bags (Not in Italy)
Air Conditioning
Cellular Phone Rental (BVI only)
Flat screen TVs with DVD
Stereo and CD Player with Cockpit Speakers
*The Moorings Mediterranean Crewed Yacht Charters offer a variety of gourmet menu options on board, however for guests to experience the wealth of regional dining ashore, two dinner meals are not included in the charter package.
**Charter price includes call/branded level house wines, sparkling wines, liquor, beer, soft drinks & water (available brands vary from region to region). Special alcohol requests - All boats provide an excellent range of wine & spirits but if there's a specific brand you would like to request please let us know in your Crewed Beverage Preference sheet. You may be charged an 'additional fee' subject to quantity and availability.
***Excludes Italy. Internet connectivity and speed may vary within cruising grounds.
Not Included
Gratuities are not included. A gratuity of 15 to 20 percent is suggested if you're happy with the quality of the service.
Marina & docking fees – Docking at any Moorings base is complimentary. Guests wishing to overnight other non-Moorings Marinas within the cruising grounds will be responsible for all docking fees. Except for the Mediterranean where up to two nights in a marina are included.
Tourist taxes, resort fees or similar fees that are charged locally, which must be paid by the guest
Airfare, airport transfers, and optional travel insurance are not included in the price
Meal Inclusions
All meals, snacks and beverages.
NOTE: On the Mediterranean Crewed Yacht Charter itineraries a variety of gourmet menu options are offered on board, however for guests to experience the wealth of regional dining ashore, two dinner meals are not included in the charter package.
Important information: The rates listed for St. Lucia charters are based on the Moorings 4800 which holds a maximum of 6 guests. Moorings 514 Power Cat (max 6 guests) and Moorings 5800 (max 10 guests) are also offered. Pricing for those ships are on request. The rates listed are for Sunday departures. Other departure days are offered and are on request. The rates listed for BVI charters are based on the Moorings 4800 which holds a maximum of 6 guests. Moorings 514 Power Cat (max 6 guests) and Moorings 5800 (max 10 guests) are also offered. Pricing for those ships are on request. The rates listed are for Sunday departures. Other departure days are offered and are on request. All rates listed are PER CHARTER and NOT PER PERSON. All prices and itineraries listed on the website are sample prices and itineraries and are subject to change until the specific itinerary and vessel are confirmed. A deposit of 35% of the yacht cruise portion of your vacation total is required to secure the charter portion. Depending on the nature of the full itinerary (hotels pre or post cruise, airfare, etc.) additional amounts may be required to secure those portions. Most itineraries cross country borders. It is the guest's responsibility to carry a valid passport and any required visas or health certificates with them during the trip.
Important Information
ALL guests must carefully verify the existing identification requirements for their particular travel situation DIRECTLY WITH THEIR LOCAL CONSULATES OR EMBASSIES or with a visa service, as these requirements may change. Guests without proper documentation may be denied entry and will not be entitled to a refund
Cancellation Policy
YOUR RIGHT TO A REFUND IS LIMITED. Cancellation/refund requests must be in writing and cannot be made verbally. NO REFUNDS WILL BE ISSUED IN RESPONSE TO VERBAL CANCELLATIONS.
More than 120 days prior to departure: $400.00 flat cancellation fee
91-119 days prior to the start of the Charter: 35% of the cost of the vacation
50-90 days before the start of the charter: 50% of the cost of the vacation
0-49 days before the thart of the Charter: 100% of the cost of the vacation
Charges and fees for products, services, attractions or excursions to be supplied in addition to the base charter package are non-refundable once confirmed.
Non-refundable fees include, but are not limited to returned check fees, reinstatement/cancellation/late payment fees, processing fees, reservation change fees, transfer fees, and travel protection premiums.
Should your booking include a booking for the Mariner Inn Hotel in the British Virgin Islands or Conch Inn Hotel in the Bahamas and you cancel this within 14 days of arrival, no refund will be given. Any cancellation outside this time will be entitled to a full refund.
Terms and Conditions
The purchase to trip cancellation insurance is strongly recommended. You are strongly advised to insure yourself against any possible risk that may occur and in particular to ensure that you have sufficient insurance in respect of dependent relatives and force majeure events. The company cannot be held responsible for any loss which you may suffer as a result of you providing incorrect information (such as, by way of example only, previous sailing experience (with regards Bareboat Charters or Flotillas) when requested), or due to your negligence, deliberate default, or willful misconduct. Adults will at all times be responsible for minors in their charge.
If, after our Booking Confirmation has been issued, you wish to (i) make a change to your existing booking or (ii) change to another vacation, destination or change departure date, we will try to make the changes subject to availability, provided that notification is received in writing at our offices from the lead name and subject to the following conditions:
a) With regards the yacht charter element of your booking, we will not charge you fees to amend your booking in the following circumstances: 1. To correct an incorrect initial, first name, surname or title 2. To change your crew members (providing the Lead Charterer does not change)
b) Should you have purchased anything other than a Yacht Charter then other charges may apply and will be advised at the time of your amendment inquiry by our Vacation Planners. For example, but not limited to, a change in name for a flight may be treated as a cancellation by an airline and a new ticket will be required to be purchased by you.
c) For the avoidance of doubt, if the charter you wish to change to is, at the time of amendment, cheaper than what you have paid for your original charter, no refund of the difference will be given.
d) Any amendment permitted under this clause is subject to a maximum of 1 change per booking. No refunds shall be due after an amendment is made and any further amendment(s) will be treated as a cancellation and all money paid will be forfeited.
e) Any amendment, except those stated in (a) above, is subject to the following charges, timings and requirements:
More than 120 days before the start of the Charter: Can change departure date and/or destination, but you will be charged a $200 fee and the price difference in the vacation where the new vacation is more expensive.
15 – 119 days before the start of the Charter: Can change departure date and/or destination, but you will be charged a $1000 fee and the difference in the vacation where the new vacation is more expensive.
0-14 days before the start of the Charter: No changes permitted. Any change will be considered a cancellation and the Cancellation Policy Table shall apply.
The arrangements for your charter are made many months in advance and it is inevitable that changes will sometimes become necessary. The Moorings reserve the right to make such changes if they do become necessary. Most of these changes will be minor and we will advise you of them as soon as possible. If major changes (for example not equivalent boat, new destination, new dates) that might affect the overall standard of your charter are made after your booking (such as, for example, a delay in delivery of the yacht of more than 24 hours), you will be notified as soon as reasonably possible and The Moorings will offer you an alternative charter if there is time before your departure. In most cases, they will offer an alternative charter which is the same price, or more expensive than the charter you originally booked. If an alternative charter suggested by them is cheaper, you are entitled to a refund of the price difference.
The Moorings also reserve the right to recall the yacht due to unexpected circumstances (e.g. severe weather conditions etc.) in which case they may give you a credit certificate for use on future charters, extend your charter, or cancel your charter. If they cancel your charter except for reasons beyond their control or as a result of your nonpayment of any amounts due under the contract, you are entitled to receive a full refund of all monies paid. Notwithstanding the foregoing, no refund or compensation will be paid if your charter is cancelled due to unusual and unforeseeable circumstances beyond their control, the consequences of which could not be avoided even if all due care had been exercised; such as (by way of example and not by way of limitation) war, riots, civil disturbances, industrial dispute, terrorist activity, natural or nuclear disaster, fire, adverse weather conditions, acts of God, unforeseeable technical problems with transport for reasons beyond our control or that of their suppliers, c
It is strongly recommended that you do not make travel arrangements to your point of departure or make any connecting travel that is non-refundable or non-changeable or incurs penalties or costs in respect of visas or vaccinations until such time as your travel itinerary has been confirmed on your departure documents. If you make such arrangements which you are then unable to use due to a change in your itinerary we shall not be liable to you for the cost of those arrangements.
The Moorings reserve the right to refuse to accept a Passenger or remove a Passenger from a charter if that Passenger violates any law, or, in their sole discretion, is disruptive to others, or constitutes a danger to himself/herself or others. In the event the Passenger is so removed or his/her participation terminated, and any/all expenses from being removed or terminated, which include but are not limited to hotel accommodations and a return flight, are the responsibility of the removed passenger. The removed Passenger will not receive any refund for the remaining portion of the charter. If the skipper of a yacht or any of our marina staff or agents, in his/her reasonable discretion, believes that a passenger is disruptive or that he/she is suffering from a contagious disease, they can also refuse to let such passenger proceed with the charter, disembark the Passenger from a boat or aircraft, or remove the Passenger from an accommodation or excursion/activity.
You have the right to inspect the yacht, her gear, and inventory upon delivery and to ensure that all times are present and in good working conditions. Following the conclusion of your charter, you must deliver the yacht at the time and place specified by The Moorings and in the same condition as the yacht was delivered to you, subject to normal wear and tear, or defects which are agreed and noted at inspection. If you return the yacht late at the end your charter as a result of you or your party's acts or omissions, you will be liable to pay a pro rata charter fee for use of the Yacht, plus consequential and incidental losses suffered by the Company caused by the delay. You agree to abide by the judgment of the crew as to the sailing, weather, anchorages and other pertinent matters with regards to the charter of the yacht.
The Company and its crew cannot be held responsible for under age consumption of alcohol.
Use of the yacht is for pleasure only. The yacht shall not transport merchandise or carry passengers for pay without the prior written consent of the Company. No pets are permitted on board unless otherwise stipulated.
The Moorings agrees to insure and keep insured the yacht against public liability and marine public liability to such an extent as the Company in its absolute sole discretion shall deem appropriate. Such insurance policy does not cover loss of life (except that caused through the negligence of the Moorings), or damage to or loss of property of any person on board against which you must insure prior to the charter. Advice about such insurance is available from the Company on request.