Hawaii Cruises

Hawaii Cruise Vacations
About Hawaii Cruises
A Hawaii cruise offers a wonderful vacation experience. Whether you are looking for a relaxing getaway or a more adventurous cruise vacation, a cruise to Hawaii offers something for everyone. Hawaii's beautiful and inviting beaches welcome travelers and offer them a piece of paradise. The fresh air and warm tranquil waters energize you. Activities abound for the more adventurous guests on a Hawaii cruise.
If you're looking for an adventure, the answer is a Hawaii Cruise. The snorkeling, scuba diving, and deep-sea fishing are some of the best in the world. Take a hike or bike ride along the rims of great volcanoes for a once in a lifetime experience or enjoy whale watching. Take in the traditional Hawaiian culture or learn about history at Pearl Harbor.
Visit Hilo, also known as the Big Island because it boasts the largest population, for amazing destinations like the Hilo Tropical Gardens, Coconut Island, Rainbow falls, among many other top spots. Many travelers also visit Maui and the can't-miss Haleakalā National Park or the island's famous black sand beaches and waterfalls. Additional, many cruise lines stop in Kauai for the Nawiliwili Beach Park and Waimea Canyon, a place ripe with truly stunning views. No matter your destination, your Hawaii cruise will be an undeniably memorable experience.
Why book a Hawaii cruise?
Hawaii cruise vacations offer up-close experiences in paradise
Ocean, sand, surf - it's what Hawaii is all about!
Amazing deals such as exclusive onboard credits and cash back offers!
Exclusive rates when you book with Cruise.com
Hawaii cruise deals from Cruise.com can get you closer than ever to the beautiful scenes you've seen on the big and small screens. Cheap cruises to Hawaii tend to have a shorter itinerary but the islands are easy to explore on a time crunch. These cruises to Hawaii range from 7 to 31 days with departures leaving from Honolulu, Maui, Ensenada, Vancouver, San Diego, Los Angeles, Long Beach, and Seattle.
Best Hawaii Cruise Deals
All offers are based on select sailings and categories and are subject to availability at time of booking. All rates are per person based on double occupancy.
Hawaii Cruise Highlights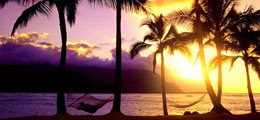 Beautiful Beaches
Beautiful beaches are a highlight of any Hawaii cruise. Hawaii's beaches offer plenty of room to play, both on the sand and in the water.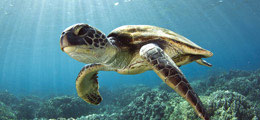 Snorkeling and Scuba
See brilliantly colored fish, green sea turtles, exotic coral reef beds and more of Hawaii's undersea life on a Hawaii cruise.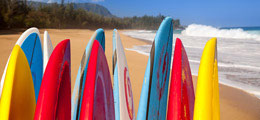 Water Sports
Ride the wild waves of with jet ski activities, two seat wave runners are safe and easy to operate on a Hawaii cruise.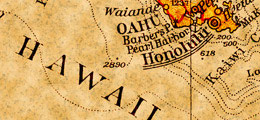 Historical Sites
Hawaii's Big Island was believed to be the first island Polynesian voyagers set foot on 1500 years ago.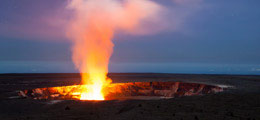 Volcano Tours
Hawaii's Big Island was believed to be the first island Polynesian voyagers set foot on 1500 years ago.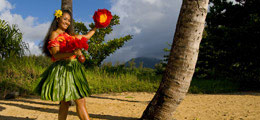 Cultural Activities
Hawaiian culture flourished over the centuries, giving rise to the art of the hula and the sport of surfing.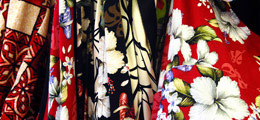 Shopping
From shopping malls to galleries you'll find treasure troves of Hawaiian memorabilia on your cruise to Hawaii.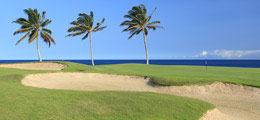 Golf
Cruise to Hawaii and discover a variety of unique course layouts on Hawaii's six, geographically distinct islands.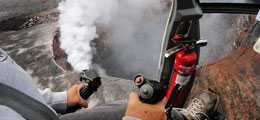 Helicopter Tours
Explore paradise on a helicopter tour ride of a lifetime over volcanoes, waterfalls and pristine rain forests.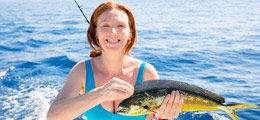 Sportfishing
Big game sport fishing in the Hawaiian Islands is something everyone should experience.