Viking River Cruises

Viking River Cruises
About Viking River Cruises
Viking River Cruises is a leader in deluxe river cruises featuring innovative ships sailing breathtaking itineraries throughout Europe, Egypt, Asia and in the United States. Their fleet of ships offer diverse itineraries, exceptional service, fine cuisine and excellent value. Elegant accommodations are comfortable and beautifully appointed. All provide river views with large picture windows, full veranda or French balcony, Queen-size Viking Explorer Bed, comfortable duvets, ample storage, flat-screen televisions with infotainment systems and Movies On Demand, complimentary bottled water replenished daily, Freyja toiletries and Free Wi-Fi on most vessels.
Dining is an integral part of the travel experience and every meal on a Viking River Cruise highlights the regional cuisine of the area visited. Delicious menus focus on the freshest local ingredients and specialty products, traditional flavors and authentic recipes. Of course, familiar favorites are available at all onboard meals. Breakfast consists of both menu items and an expansive buffet. Gourmet lunch also offers a menu in addition to freshly prepared buffet options. An epicurean, five-course, dinner combines destination-focused delicacies with continental cuisine. Complimentary beer, wine and soft drinks wine are served with onboard lunch and dinner. All ships feature complimentary cappuccino and latte is served throughout the day.
Ultimately, the focus of a Viking River Cruise is the destination. Discovering a destination and learning about its history and culture is what makes it so special. Every cruise includes excursions in each port led by experienced guides. These guides provide a true insight into the rich traditions, customs and people of every destination. Unique optional excursions are also available. These may include visits with local families in their homes, learning a new craft from artisans in the area, cooking lessons from a chef and more. Onboard enrichment programs range from guest lectures on art and history, destination performances, exhibitions of jewelry making and language lessons among others.
Sail with Viking River Cruises in Europe, Asia, Egypt and the United States. European itineraries include the Rhine River, Danube, Moselle, Seine, Elbe, Saône, Main, Rhône, Douro and the waterways of Holland and Belgium. Deluxe ships sail on the Yangtze and Mekong Rivers in Asia. Sail along Egypt's Nile River. And in the U.S. cruises ply the Upper and Lower Mississippi River. Viking River Cruises feature a multitude of departures ranging from cruises to cruise tours combined with land components.
Call now or book online to receive exclusive rates, special deals and extra amenities on your next Viking River Cruise.
Viking River Cruise Highlights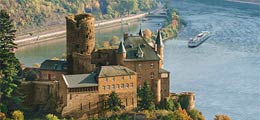 Unique Destinations
Viking River Cruises offers deluxe river cruises throughout most of the European rivers as well as offering itineraries throughout Russia and the Ukraine, Asia and Egypt. This vast range of itineraries provide an in-depth opportunity to explore these destinations and to learn about the cultures, histories and insights that make these destinations so interesting.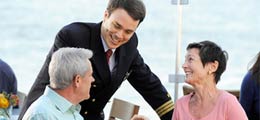 Exceptional Service
From the time a guest boards they are warmly welcomed by a friendly and professional English-speaking staff. The exceptional personal service offered by Viking River Cruises has earned them the award for the "Best Small Ships" in Conde Nast Traveler magazine.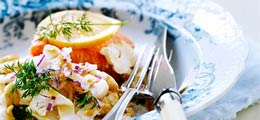 Gourmet Dining
Viking River Cruises are a celebration of fine food and regional specialties. Their chefs introduce the local cuisines using the freshest ingredients and regional menus pared with local wines to give a unique perspective into the area that is being visited.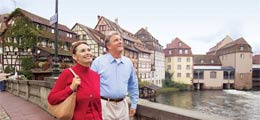 Cultural Immersion
A Viking River Cruise provides guests with a unique perspective of the cruise destination which they are visiting. Their complimentary excursions in each port combined with the experience of the expert guides, on board lectures and guest interactions provide a unique insight into the history and culture of the area.