Cruise from Boston

Cruise from Boston
Cruises from Boston, Massachusetts
Cruises from Boston are a great option for many people to get away on a cruise vacation. Cruises from Boston range from 5 to 14 days and include destinations such as the Bahamas, the Caribbean, Bermuda, and Canada & New England cruises. Guests taking a cruise from Boston might enjoy a pre or a post cruise package for one or two nights to enjoy its many great attractions, incredible restaurants and everything that makes Boston one of America's favorite cities. Those lucky enough to live within driving distance can also get some great last minute cruise deals when they cruise from Boston.
Featured Cruises from Boston
Boston Highlights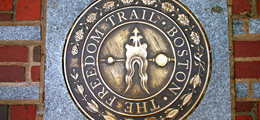 Freedom Trail
The Freedom Trail is a 2.5 mile red-brick walking trail that takes visitors to 16 nationally historic sites bringing the rich history of the American Revolution to life.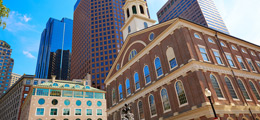 Faneuil Hall Marketplace
Faneuil Hall Marketplace is located near Boston's waterfront and combines the glories of Boston's past with the urban sophistication of modern Boston. It is filled with more than 100 shops, restaurants and entertainment venues with something for everyone.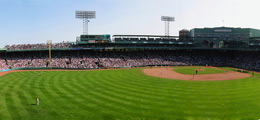 Fenway Park
Fenway Park is nearly a hundred years sold and is the oldest baseball park in the country. Visitors can take a tour of the park and if the Red Sox are you're sure to enjoy the game!