Europe Cruise

Europe Cruise
About Europe Cruises
A Europe cruise lets you explore innumerable treasures from Scandinavia's midsummer nights to the sundrenched beaches of the Mediterranean. Stroll through the quaint villages that dot the coastline and learn about their rich history and culture. Discover ancient ruins and gain a better perspective about Europe's past and how it has influenced its present. Visit sophisticated cities such as London, Stockholm, Nice and Rome and enjoy shopping in some of Europe's chicest shops. Enjoy incredible works of art in some of the world's finest museums or take a moment to relax at an outdoor cafe.
Marvel at the ancient architecture that surrounds you in every port. Explore the Acropolis and the Parthenon in Athens. Stand in the middle of the Coliseum in Rome and explore grand palaces from St. Petersburg to Venice and beyond. Sample wines from the vineyards along the many European rivers and find incredible bargains in local markets throughout Europe. When at sea you can relax as you sail past beautiful fjords, brilliant landscapes and quaint villages.
Cruises to Europe range from 2 to more than 29 days with departures that leave from over 20 ports. Call now or book online to receive discounts, onboard credits, upgrades and more on your next Baltic, Scandinavia or Northern European cruise.
Best Europe Cruise Deals
All offers are based on select sailings and categories and are subject to availability at time of booking. All rates are per person based on double occupancy.
Europe Cruise Vacation Highlights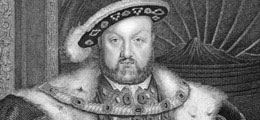 Culture and History
European culture and history goes back for many centuries. Your Europe cruise adventure will take you to a variety of ports that highlight Europe's history, both ancient and modern. Home to almost fifty countries, Europe is a blend of many different cultures. The unique traditions, cuisines, and architectural styles are evident as you visit the different regions.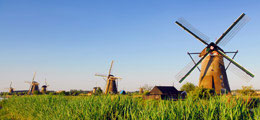 Spectacular Landscapes
The landscapes seen on a Europe cruise are breathtaking. Witness the dramatic fjords in Scandinavia complete with dramatic waterfalls and glacier carved mountains. Sail past the sun-drenched islands in Greece and the southern Mediterranean. Relax on board while watching colorful villages and impressive cityscapes. The incredible natural beauty of Europe is a backdrop that is simply magical.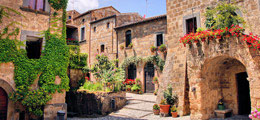 Quaint Towns and Modern Cities
A Europe cruise will take you past brilliant landscapes, quaint towns and colorful fishing villages dotting the countryside. Other highlights include the magnificent cities that you visit. From Copenhagen and Stockholm in the north to Athens and Istanbul in the south, European cities nicely blend Europe's rich history with modern architecture and culture.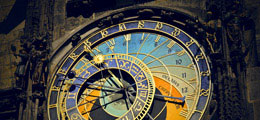 Art and Architecture
Europe is an art lovers paradise and a cruise to Europe will allow art lovers to visit some of the world's most renowned museums filled with works of art created by some of the most respected artists of all times. Europe is a treasure trove filled with arts and culture, from royal treasures and castles, to ancient archeological sites.
Additional Europe Cruise Information