Weekend Cruise

Weekend Cruise
About Weekend and Short Cruises
A weekend cruise is relaxing and fun and it doesn't use up your well earned vacation days! Weekend cruises are also a great opportunity to experience of cruising for those who have never cruised before. Enjoy the wonderful activities offered on a weekend cruise including all of the onboard activities, relaxing in the spa, exciting nightlife as well as casual and gourmet dining.
Benefits of Weekend Cruises:
Limits the amount of time you need to take off from work.
Weekend cruises tend to be less expensive
Travelers can drive to their port of call
Weekend cruises are excellent for first time cruise passengers
Many cruise lines have a great selection of weekend cruises
Tend to draw a diverse crowd of various ages
A weekend cruise offers something for everyone. You can have a romantic weekend away, family time with the kids, a girls (or guys) weekend out or a birthday or anniversary celebration or cruising just to have fun. Whatever your reason, cruising is a great way to get away, leave the stress behind and have some fun.
Weekend cruises and other short cruises depart from a number of cruise ports that are within driving distance of many areas making them a perfect choice for a quick getaway. Call now or book online to receive discounts, onboard credits, upgrades and more on your next weekend or short cruise getaway.
Best Weekend Cruise Deals
All offers are based on select sailings and categories and are subject to availability at time of booking. All rates are per person based on double occupancy.
Weekend and Short Cruise Highlights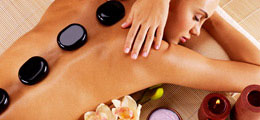 Indulge at the Spa
There's no better way to relax than to spoil yourself with a massage or a spa treatment! There are many different treatments available for you to pamper yourself with.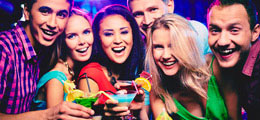 Party into the Night
Dance the night away in one of the ships many nightclubs, enjoy a comedy club, or relax with friends in one of the many lounges on board.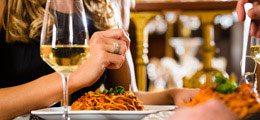 Enjoy Many Dining Options
Most ships now offer multiple dining options ranging from casual to gourmet and many boast specialty restaurants featuring Italian, Asian and premium Steakhouses.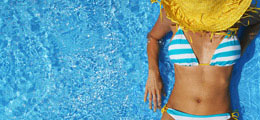 Onboard Activities
From surfing to bowling to bingo or just relaxing at one of the many pools, the options are endless. Your getway cruise can be as active or relaxed as you choose.