Bermuda Cruise

Bermuda Cruises
About a Bermuda Cruise
A Bermuda Cruise welcomes a guest to the many beautiful beaches that lie along Bermuda's coastline like a string of rosy coral beads on an azure silk gown. A cruise to Bermuda showcases the colonial history of the island, the wonderful shopping opportunities, world-class golf courses, pink sand beaches and many other gems.
Ready for some amazing weather? Bermuda is the place for you. This subtropical paradise is between 70-80 degrees for the vast majority of the year. With high-pressure zones shielding Bermuda from major storms, you're destined to have an amazing cruise vacation with plenty of sun to go around.
Bermuda is also a snorkeling and diving paradise. From shipwrecks to coral reefs and the clearest water in the Atlantic ocean. Your cruise ship may dock at the Royal Naval Dockyard, St George's Port and Hamilton City port. All of these are just a short distance away from great places to explore the underground paradise that is Bermuda's shores.
On a Bermuda cruise the ship remains docked for a number of nights giving cruise passengers the opportunity to truly explore all that a Bermuda vacation has to offer. Itineraries range from 4 to 11 days and are offered on a variety of cruise lines on ships large and small. You can book your cruise online or call us and receive the best Bermuda cruise deals, discounts, upgrades, onboard credits and more.
Best Bermuda Cruise Deals
All offers are based on select sailings and categories and are subject to availability at time of booking. All rates are per person based on double occupancy.
Bermuda Cruise Highlights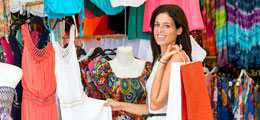 Shopping
Find shopping opportunities galore. Bursting with sophisticated merchandise from all over the world, the shops bustle with must-have luxurious items for everyone. Luxury goods, designer fashions, jewelry, cigars, liquor and handcrafted items are just a few things you may want to take home with you.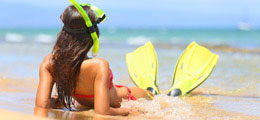 Snorkeling & Scuba
You'll find the snorkeling in Bermuda unlike any other place that you'll experience elsewhere in the world. The crystal clear waters of the Atlantic are home to an array of stunningly beautiful coral reefs as well as numerous shipwreck sites.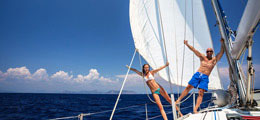 Sailing
Cast away and spend the day sailing while in Bermuda. Sail past spectacular pastel homes and venture into little bays. Take a swim on one of Bermuda's beautiful beaches and view Bermuda's beautiful vistas.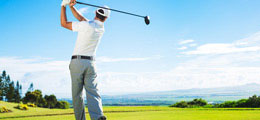 Golf
Bermuda offers world class golfing on many varying courses throughout the island. Here you can golf on many courses on the most beautiful island in the world!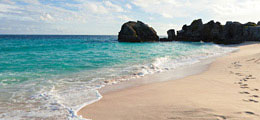 Pink Beaches
As you arrive into Bermuda you will be greeted by sparkling white sand with a faint swathe of pink along the water's edge. Welcome to some of the best beaches in the world!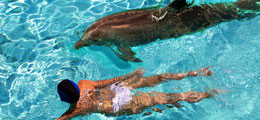 Swimming with the Dolphins
Enjoy the experience of a life time as you swim and play with dolphins on the island of Bermuda. Interact with these amazing creatures for a memory that you'll never forget!