Princess Cruises

Princess Cruise
About Princess Cruises
Princess Cruises offers a warm and inviting cruise experience on ships that sail to over 330 ports worldwide. The contemporary design of their vessels provide for an intimate setting in an informal and relaxed atmosphere. The onboard activities and amenities are vast and varied and include multiple dining choices, a broad range of entertainment options, and a full complement of onboard activities and enrichment programs.
From the moment guests board they are greeted by a warm and welcoming staff providing a personal level of service designed to make guests feel right at home.
Princess Cruises' offers a wide variety of itineraries that will please everyone, from the first-time cruiser to the experienced world traveler. Here you will find the perfect itinerary, whether you are yearning for a relaxing week in the Caribbean or are seeking to explore new and out of the ordinary cruise destinations. On all of their itineraries you can immerse yourself in local cultures and gain a true understanding of the ports that are being visited. They also combine their cruises with land packages to provide a unique cruisetour experience.
Princess Cruises operates 16 ships on over 500 different itineraries throughout the world. Ranging from 1 to 107 days, Their cruise destination include the Caribbean, Canada & New England, the Panama Canal, Europe, Alaska, Asia, Africa, Australia & New Zealand, South America and world cruise itineraries.
Call now or book online to receive exclusive rates, special deals and extra amenities on your next Princess Cruise.
Featured Princess Cruises
Princess Cruise Ship Profiles, Deck Plans and Public Areas
Princess Cruise Highlights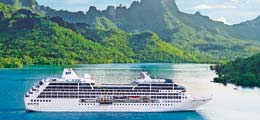 Unique Destinations
Princess Cruises offer destination rich itineraries Princess Cruises offer destination rich itineraries that span the globe and sail to all of the world's continents. Their world cruise itineraries bring travelers to many unique ports that even the most experienced traveler will find rewarding.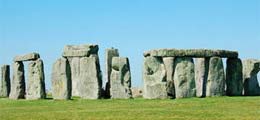 CruiseTours
Princess Cruise itineraries are destination rich and their unique cruisetours allow guests to embrace each port in-depth by taking them to the heart of each port and beyond, exploring local cultures, savoring exotic flavors and redefining the way one views the world.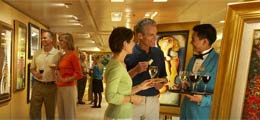 Enrichment Programs
Princess Cruises offers a variety of onboard enrichment programs, designed to further enhance each guest's cruise experience, include informative lecture series covering a wide variety of relevant topics and e-learning classes such as digital photography.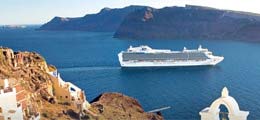 Variety of Ships
The Princess Cruise fleet includes two 680 passengers ships designed to introduce guests to smaller more unique ports and itineraries as well as fourteen larger ships with exciting new features and more balconies for the most breathtaking views.
Additional Princess Cruise Information