Cruise from Bayonne

Cruises from New Jersey
Cruise from Bayonne, New Jersey
Cruises from Bayonne, New Jersey are a great option for many people to get away on a cruise vacation. Bayonne is located just across the river from Manhattan and is convenient for residents of New York, New Jersey and Pennsylvania. Cruises from Bayonne range from 5 to 14 days and include destinations such as the Bahamas, the Caribbean, Bermuda, and Canada & New England cruises. Guests taking a cruise from Bayonne might enjoy a pre or a post cruise package in New York City to enjoy its many great attractions, incredible restaurants and everything that makes New York one of the greatest cities in the world. Those lucky enough to live within driving distance can also get some great last minute cruise deals when they cruise from Bayonne.
Featured Cruises from New Jersey
Bayonne, New Jersey Highlights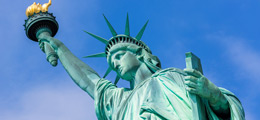 Statue of Liberty
The Statue of Liberty proudly stands 305 feet high in New York Harbor. Dedicated in 1886, it was a gift from France and has been an icon ever since.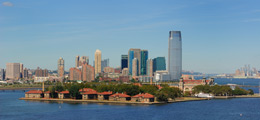 Ellis Island
Ellis Island welcomed over twelve million immigrants to the United States from 1892 to 1954. At Ellis Island the immigrant experience comes alive. The Wall of Honor is a tribute to America's cultural heritage, with more than 700,000 inscribed names.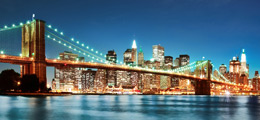 New York City
New York City is a must see for anyone taking a cruise out of Bayonne, New Jersey. Some must see highlights include Times Square, Central Park, Fifth Avenue, Chinatown, Greenwich Village & Soho, the Empire State Building, the Statue of Liberty, Rockefeller Center, amazing museums and so much more.