Africa Cruises

Africa Cruises
About Africa Cruises
Africa's beauty is breathtaking and a cruise around Africa is one of the best ways to see Africa's many unique and interesting ports. In addition to a coastal cruise around Africa, a Nile cruise will take you into the heart of where one of the earliest civilizations began. An African cruise embraces the greatest treasures of the region. Explore ancient ruins and discover Africa's many cultures and customs. Surround yourself with breathtaking views as you leisurely cruise down the Nile River.
Unlock the mysteries of Egypt as you explore the famous Pyramids of Giza, the Sphinx and the extraordinary antiquities in Cairo's museums.Venture into the wild when you combine your Africa cruise with a safari cruisetour. Discover the incredible wildlife and awe inspiring landscapes in both Kenya and South Africa. Witness the African plains teeming with wildlife in their natural habitat.
On an African cruise you can stroll through the local markets and shop for local crafts, jewelry and unique souvenirs and explore the many flavors of Africa in each port. In southern Africa you can toast as you visit some of the world's finest vineyards or stand where the Atlantic Ocean meets the Indian Ocean. Africa's rich history, diverse cultures, beautiful beaches and awe-inspiring landscapes create a destination that should not be missed and taking an African cruise is one of the best ways to experience it all.
Cruises to Africa and the Nile depart from a number of ports and range in length from 10 to 88 days. Call now or book online to receive exclusive rates and special offers on your next Africa or Nile cruise.
Best Africa and Nile Cruise Deals
All offers are based on select sailings and categories and are subject to availability at time of booking. All rates are per person based on double occupancy.
Africa and Nile Cruise Highlights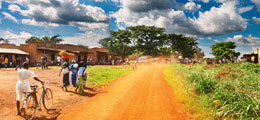 Experience Traditional Cultures and Customs
Africa is a melting pot of different cultures. Learn about the north African and Egyptian cultures, the many different tribes in central and southern Africa, and see how European colonization has influenced the African continent. A cruise to Africa provides a unique perspective to a broad range of different cultures and customs.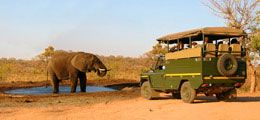 Safari Tours
'Safari' is the Swahili word for journey and combining an African cruise with a Safari tour provides the best of both worlds. Enjoy Africa's scenic beauty and natural treasures. Watch herds of Zebra and wildebeest as they migrate across the African plains and observe predators such as lions, cheetahs and hyenas on their own turf. Learn about the different cultures and traditions of the local tribes on an African safari.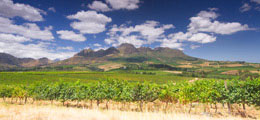 Wine Tours
The Cape region of South Africa is world renowned for its fine wines and Cape Dutch architecture. The region boasts many estates that offer wine tasting and cellar tours as well as many hidden gourmet restaurants. A wine tour in South Africa offers fantastic scenery, fine food and wine and glorious weather. It is the perfect way to begin or end a cruise to Africa.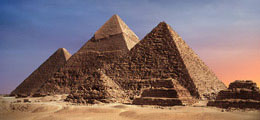 History and Archeology
The history of Africa goes back millions of years and is the birth of many great civilizations. Egypt and the Nile River Valley are rich in history and home to many great archeological sights including the Great Pyramids at Giza, Abu Simbel in Egypt, the Valleys of the Kings, and Karnak Temple to name a few.