Asia Cruise

Asia Cruise
About Asia Cruises
Cruises to Asia open the door to an intriguing and exotic world filled with incredible sights, sounds, tastes and experiences. As you explore the diverse cities on your Asia cruise you will find that they range from ancient capitals to modern metropolises. Asia is rich in culture, each with its unique traditions, tastes and architecture. On an Asia cruise you can visit cities such as Beijing, Shanghai, Bangkok, and Singapore and see firsthand how their traditional and modern cultures have created unique cityscapes where gleaming skyscrapers create the backdrop for colorful temples and grand palaces. Visit the Beijing's Forbidden City, sail on a sampan in the Hong Kong Harbor and stroll through Bangkok's many beautiful temples.
Asia landscapes are as diverse as its cityscapes. Witness the timeless beauty of Halong Bay with its limestone rocks rising from the emerald waters of the Gulf of Tonkin. Ride an elephant or relax on one of the beautiful beaches in Thailand's Ko Samui or Phuket. Visit the Great Wall and the Terra Cotta Warriors in China.
A river cruise in Asia offers a different perspective. In China you can cruise on the Yangtze River from Shanghai to Beijing. A Mekong River Cruise will take you from Hanoi to Ho Chi Minh City in Vietnam and let you enjoy the scenic wonders of Southeast Asia.
Asia cruises showcase a vast and varied continent offering a variety of diverse landscapes, histories, and cultures. Itineraries range from 2 to 56 days leaving from a number of ports. Itineraries can often be combined to create a longer cruise for your perfect Asia cruise. Call now or book online to receive discounts, onboard credits, upgrades and more on your next Asia cruise.
Best Asia Cruise Deals
All offers are based on select sailings and categories and are subject to availability at time of booking. All rates are per person based on double occupancy.
Asia Cruise Highlights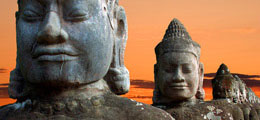 Culture and History
Asian is the home of some world's earliest known civilizations. The history of these ancient civilizations can be seen through the many incredible palaces, monuments and temples that can be found in the cities and countryside of Asia. Asia's diverse history has shaped its modern cultures and still plays an important role in everyday Asian life.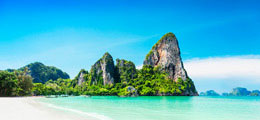 Spectacular Landscapes
Asia is the world's largest continent, covering 30% of the planet and including 44 countries. Its landscapes are varied and include dramatic mountains, lush river valleys, serene lakes and tropical paradises.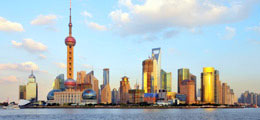 Historic Towns and Modern Cities
An Asian Cruise itinerary highlights the diversity of the historic towns and modern cities that make Asia what it is today. In the larger cities traditional temples blend with modern skyscrapers and in the smaller towns and villages life remains in many ways as it has for centuries.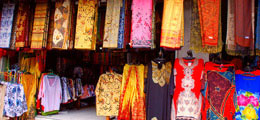 Shopping
Asia is a shopper's paradise! High quality silks, pearls, jewelry and all types of handicrafts can be found for a fraction of what they would normally cost. A visit to the tailor for custom made clothes is another highlight of any trip to Asia.