Baltic and Scandinavian Cruises
Baltic and Scandinavia Cruises
About Northern Europe, Scandinavia and Baltic Cruises
Cruises to Northern Europe are captivating and encompass a diverse variety of landscapes, cultures and customs. On a Scandinavia cruise one can experience breathtaking fjords, spectacular cascading waterfalls and long summer days. Scandinavia's sophisticated capital cities are modern yet reflective of their ancient history and noble traditions. Amble through the cobblestone streets of their old town areas and view their colorful harbors. On a Baltic cruise guests can sail to the old world Baltic cities and explore grand palaces, medieval cities and rich history.
Discover the beauty and warmth of the British Isles as you visit quaint villages and learn about medieval history and take in the beautiful vistas. Whichever area you choose to explore you will be welcomed by friendly people and historical attractions that will provide enriching experiences which are as varied as your interests.
From the British Isles to the North Sea and deep into the Baltic Sea, Northern Europe unfolds beneath winter's shimmering aurora borealis, summer's midnight sun and an array of exciting cruise itineraries.
Cruises to the Baltic region, Scandinavia and Northern Europe range from 2 to more than 29 days with departures that leave from over 20 ports. Call now or book online to receive discounts, onboard credits, upgrades and more on your next Baltic, Scandinavia or Northern European cruise.
Best Baltic, Scandinavia and Northern Europe Cruise Deals

Up to $1700 CASH BACK: EXCLUSIVE OFFER
Explore 4! In Addition to LOW Fares, Check Out These Additional Offers!
Receive up to $400 Onboard Spending on Select Sailings & Categories
Up to $50 Onboard Credit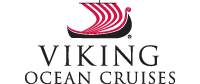 Viking Ocean Amenities: Free Excursions, Wi-fi and Beer & Wine with Lunch & Dinner

Military Rates Must Call
Yacht Club Amenities
All offers are based on select sailings and categories and are subject to availability at time of booking. All rates are per person based on double occupancy.
Northern Europe, Scandinavia and Baltic Cruise Highlights
Quaint Towns and Modern Cities
A Northern Europe and Scandinavian cruise takes guests past incredible landscapes and colorful fishing villages, historical cities and modern capitals. As you explore you may find 9th-century Viking burial ships, medieval castles and iconic runes. You may also discover a thriving art scene, modern urban spaces and a host of Michelin-starred restaurants. Explore Stockholm's interlacing canals and tiny islands surrounding this magical city. On your journey you will visit diverse countries each with their own story.
Art and Architecture
Art and architecture can be enjoyed on a Scandinavia, Baltic and Northern Europe cruise. Artifacts dating from the end of the Ice Age through the Bronze Age, the Celtic and Germanic Iron Ages, and into the Viking period can be seen in many ports. Scandinavia, the Baltic region and Northern Europe are a treasure trove of arts and culture, from royal treasures and castles, to Celtic and Viking and Sami sites, to modern contemporary galleries, to folklore celebrations such as Midsummer.
Culture and History
Northern Europe cruises will take you to areas that are rich in history and culture. Russia has gone through sweeping changes in the last century and a Baltic cruise allows the traveler to view firsthand how these changes have affected the region and to some extent the world. In Scandinavian history goes back more than 10,000 years and there is much to explore on a cruise to Scandinavia. From the early Celtics throughout the United Kingdom and beyond a Northern European cruise gives travelers an in-depth view of the rich cultural heritage and history filled with unique traditions and interesting histories.
Spectacular Landscapes
Scandinavia is a kaleidoscope of dramatic scenery and picturesque natural phenomena. Majestic fjords, dramatic waterfalls, soaring snow-capped mountains and stunning vistas fill the horizons. In the Land of the Midnight Sun you will witness incredible natural beauty that is magical.