Canada Cruises and New England Cruises

Canada Cruises and New England Cruises
About Canada and New England Cruises
Canada and New England cruises offer a wonderful vacation experience. On a cruise to Canada and New England guests can walk in the footsteps of the first American patriots and become immersed in the history where the birth of the United States began. Visit cities like Newport Rhode Island with its beautiful mansions and its lively harbor and downtown area. Explore the historical sights of Boston including Faneuil Hall, Boston Commons, Plymouth Rock and the Old North Church.
A cruise to Canada and New England will take you past picturesque costal villages and up the magnificent eastern seaboard as you visit cities like Portland, Maine and Halifax, Nova Scotia, Quebec and Montreal. Experience the beauty of New England on a fall foliage cruise and watch with amazement as Mother Nature puts on a spectacular show of colors.
Cruises to Canada and New England range from 2 to 18 days with departures out of Baltimore, New York, Bayonne, Boston, Montreal and Quebec. Call now or book online to receive discounts, onboard credits, upgrades and more on your next Cruise to Canada and New England.
Best Canada & New England Cruise Deals
All offers are based on select sailings and categories and are subject to availability at time of booking. All rates are per person based on double occupancy.
Canada and New England Cruise Highlights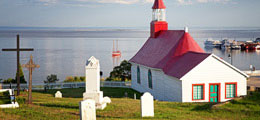 History and Culture
Canada and New England cruises visit many ports that feature historical sites and cultures. American history can be explored throughout the east coast including cities such as Boston, Newport and Bar Harbor. Experience the French culture and history in Montreal and Quebec as you sail down the St. Lawrence River into Canada.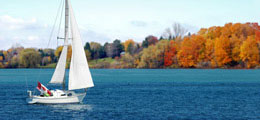 Sailing and Harbor Tours
For many in New England and Canada the sea is a way of life. Get a unique view of the local culture and what is a way of life for many New Englanders on one of the many harbor or sailing tours that are offered. See the many lighthouses and picturesque towns that dot New England's rocky coastline along with many animals in their natural habitat including playful harbor seals, soaring eagles and maybe even majestic whales.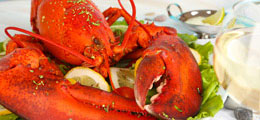 Lobster Bakes
Maine lobsters are some of the best in the world. Imagine dining on fresh Maine lobster pulled straight from the ocean, drizzled with butter. A cruise to Canada and New England offers many lobster bake excursions and in some cases you can even go out to sea and watch as the lobster traps are set and the fresh catches are brought in.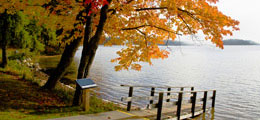 Nature Tours
A cruise to Canada and New England offers a variety of opportunities to explore the natural habitat of the area. From Acadia National Park, with the tallest mountain in the US Atlantic coast, to scenic nature cruises guests will get many opportunities to see the natural surroundings and a variety of animals including harbor seals, playful pups and huge grey seals from under the watchful eyes of native sea birds.