Christmas Cruise

Christmas Cruise
About Holiday Cruises
What better way to celebrate the holidays with your family and friends than on a Christmas Holiday cruise. Sail to the islands of the Caribbean where the skies are always blue and the waters are crystal clear. Escape to the coasts of Mexico to watch the cliff divers in Acapulco or the brilliant sunsets in Cabo San Lucas. Sail to Mediterranean ports for a more traditional European celebration. Or cruise to exotic locations, such as the Galapagos Islands, Tahiti or even the tip of Africa. You will never forget the memories that you make on a Christmas Holiday cruise to paradise.
Best Christmas & Holiday Cruise Deals
All offers are based on select sailings and categories and are subject to availability at time of booking. All rates are per person based on double occupancy.
Holiday Festivities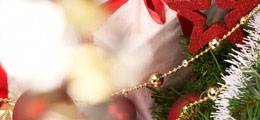 Deck the Halls
Board your Christmas sailing and enjoy halls and atriums beautifully decked out with holiday decorations, beautiful trees and the twinkling of lights to put you in the holiday spirit!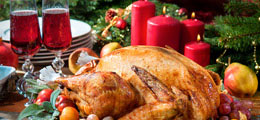 Holiday Feasts
Each cruise line will feature special holiday menus with traditional favorites such as Roast Turkey with all the fixings and sumptuous desserts.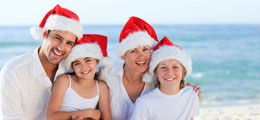 Fun for Families of All Ages
On most cruise lines Santa will pay a visit much to the delight of children and adults alike. Join up for caroling, hot chocolate, eggnog and maybe even a Christmas Parade.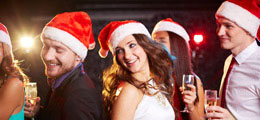 Entertainment
Holiday entertainment will include wonderful Broadway style shows and movies with a holiday theme.