Bordeaux River Cruise

Bordeaux River Cruise
About Bordeaux River Cruises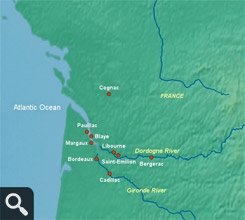 A Bordeaux River Cruise offers a culinary delight to the senses. As you sail along the regions three rivers, the Dordogne, the Garonne and the Gironde, you will be treated to exceptional regional dishes paired with some of France's most remarkable wines. Savor vintages such as Saint-Émilion, Pomerol, Sauternes, Medoc and Margaux. You can also take a tour to the medieval town of Cognac and taste some of the world's best known brandy.
Throughout the cruise you can immerse yourself in the area's rich history which dates back to the 12th century. Stroll through hilltop towns, quaint villages, stunning chateaux and historic vineyards. The town of Saint-Émilion is a UNESCO World Heritage Site boasting medieval buildings, quaint streets and wine caves carved into the plateau on which the town was built.
While onboard you can relax and sip the fabulous local wines as you sail past small villages and centuries-old towns.
Celebrate the regions stunning beauty and history as you cruise in this idyllic region of France on a Bordeaux River Cruise.
Best Bordeaux River Cruise Deals


Up to $1700 ONBOARD CREDIT: EXCLUSIVE OFFER
Complimentary Transfers, Gratuities, Unlimited Drinks, Wi-Fi & Excursions + Personal Butler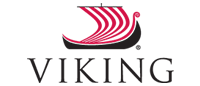 All Inclusive Cruising: FREE Wi-Fi, Shore Excursions & Beverages

Up to $1700 ONBOARD CREDIT: EXCLUSIVE
EXCLUSIVE OFFER! $300 SHIPBOARD CREDIT (select sailings)
In Celebration of Wine
SPECIAL AMENITIES: Cocktail Reception, Exclusive Shore Event + more
All Inclusive Cruising: FREE Wi-Fi, Excursions & Beverages
All offers are based on select sailings and categories and are subject to availability at time of booking. All rates are per person based on double occupancy.
Due to the small ship size river cruises book up early and quickly. It is highly recommended to book your river cruise well in advance. All prices and availability are subject to change at any time. Please call to verify the availability and rates.