Transatlantic & Repositioning Cruise

Transatlantic Cruise
About Transatlantic Cruises and Repositioning Cruises
Transatlantic and repositioning cruises are a popular choice for guests looking to explore different destinations as well as getting some of the best cruise deals around. As cruise lines are repositioning cruise ships from one home port destination to another that often translates into great values for the passenger. These exciting voyages occur each year and quite often guests may only need to purchase one-way airfare providing additional savings.
Ships in Europe make their way back to their Caribbean winter home in the late fall and in the spring cross back over to their summer itineraries. Ships which sail the waters of Alaska reposition back to transport guests to the Caribbean at the end of their season. Just like the waterways of the world, cruising is fluid and these delightfully relaxing journeys provide both valuable discounts and wonderful vacations.
Relax and enjoy all of the luxurious amenities offered at sea. Take a well-deserved break from the everyday as you indulge in pampering service, delicious dining options, well-appointed accommodations as well as captivating entertainment and activities for all ages and interests.
Repositioning and transatlantic crossings often visit multiple storied ports and are of various lengths. You may embark on a one week port intensive itinerary followed by a decadent week at sea. In the end the value is exceptional and privileged guests have the pleasure of sailing on favorite itineraries combined with lesser known lovely ports.
There may even be a transatlantic or repositioning cruise departing from a port near you. Call now or book online to receive exclusive rates and special offers on your next transatlantic or repositioning cruise.
Best Transatlantic Cruise Deals
All offers are based on select sailings and categories and are subject to availability at time of booking. All rates are per person based on double occupancy.
Transatlantic and Repositioning Cruise Highlights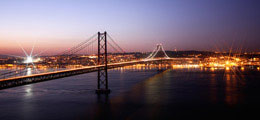 Days at Sea
There is never enough time to relax. Slowly, take a breath and enjoy the surroundings and the people around you. That is what transatlantic cruising is about. It's a unique experience that will create incredible memories for years to come.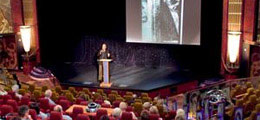 Enrichment Programs
Five or six days at sea and what is there to do? A transatlantic or repositioning cruise is filled with a variety of different learning and entertainment opportunities. Many ships offer language lessons, computer classes, lectures on art, history and a number of other subjects.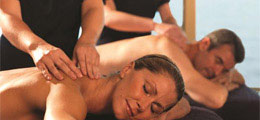 Luxurious Spas
You can relax and rejuvenate in the spa during your days at sea. Pamper yourself with a facial or sooth your muscles with one of the many massages that are offered. Steam in the thermal suite and enjoy a relaxing manicure or pedicure.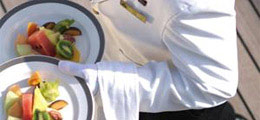 Fine Dining
One great way to take advantage of sea days is to enjoy all of the exquisite dining options and specialty restaurants that ships now offer. You can dine al fresco, sample foods in the casual restaurants or enjoy a fine steak, gourmet French meal or Italian inspired cuisine in one of the many restaurants on board.