U.S. & Canada River Cruise

U.S. & Canada River Cruise
About U.S. & Canada River Cruises
A river cruise on one of the many American rivers is an experience that opens the heart of America and is a journey that immerses guests into America's history and culture. The experience on board a river cruise is a personal one. River ships accommodate a maximum of 140 guests making them warm and intimate and providing an ideal setting to meet other guests and make new friends. Expert lecturers, including historians, biologists, and naturalists, all offer enlightening perspectives in an informal setting onboard as well as guiding guests onshore sharing some of America's favorite treasures and best-kept secrets.
American River cruises visit many less-traveled destinations and unique ports including New England, the historic south, the Columbia and Snake Rivers, the Maine coast, Chesapeake Bay, the Mississippi River, The Hudson River, New England, the Mid-Atlantic and East Coast inland passages, the rivers of Florida and Alaska.
Over 40 American river cruise itineraries are available ranging from 6 to 10 days. Call now or book online to receive discounts, onboard credits, upgrades and more on your next American or Canadian River Cruise.
U.S. & Canada Pacific Cruise Highlights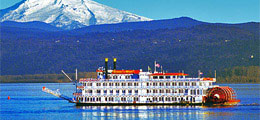 Small Ship Cruise Experience
River ships accommodate a maximum of 140 guests. The small size of these ships allows the crew to provide exemplary, personalized service in an intimate, relaxed and casual atmosphere. Onboard many friendships are formed as guests and crew mingle and share their adventures.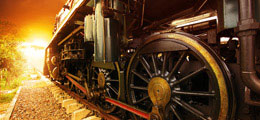 American History and Culture
Rivers were once the highways of historic America. A journey on one of America's great rivers allows guests to experience all of the cities and towns that were built as the country expanded and to learn about the history and culture that makes the United States what it is today.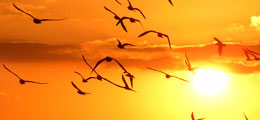 Wildlife and Local Beauty
A river cruise brings nature and wildlife up close and is as diverse as the rivers that you cruise on. Cruises on the Chesapeake Bay, the inland waterways of the south, the Mississippi River delta, the Hudson River and New England, the Columbia River and Alaska all boast a different variety of landscapes and wildlife that are sure to amaze adventurers young and old.