Cruise from Charleston

Cruise from Charleston
Cruises from Charleston, South Carolina
Cruises from Charleston are a great option to get away on a cruise vacation for many people living in South Carolina, North Carolina and Georgia. Cruises from Charleston range from 5 to 7 days and include cruises to the Bahamas, the Caribbean as well as eastern US river and coastal cruises. Guests taking a cruise out of Charleston might have extra time to enjoy Charlestons's beautiful beaches, golf or some of the other many outdoor activities that Jacksonville has to offer. Those lucky enough to live within driving distance can also get some great last minute cruise deals when they cruise from Charleston.
Featured Cruises from Charleston
Charleston Highlights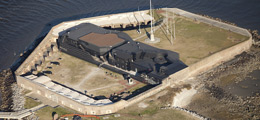 Fort Sumter
Fort Sumter is where the first shot was fired that started the US Civil War. Fort Sumter is about 30 minutes by ferry from Charleston and is the location of one America's bloodiest wars.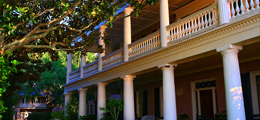 Mansions and Plantations
Charleston is home to a number of grand anti-bellum mansions and plantations all of which reflect the our country's southern heritage. Tour the homes, the slave quarters and the gardens of these historical properties.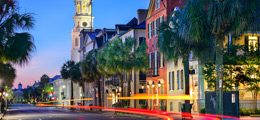 Restaurants and Dining
Many people visit Charleston to savor the fine restaurants and dining options. Enjoy oysters, fresh seafood in a variety of casual and gourmet restaurants served with southern hospitality.