Cruise from Fort Lauderdale

Cruise from Fort Lauderdale
Cruises from Fort Lauderdale, Florida
Cruises from Fort Lauderdale, Florida are abundant and are a great option to get away on a cruise vacation. Cruises from Fort Lauderdale range from 2 to 141 days and sail to the Bahamas, the Caribbean, the Panama Canal and numerous other destinations worldwide. Guests flying into Fort Lauderdale to take a cruise might enjoy a one or two night pre-cruise packages and take advantage of the beaches, restaurants and exciting nightlife that Fort Lauderdale is so well known for. Those lucky enough to live within driving distance can also get some great last minute cruise deals when they cruise from Fort Lauderdale.
Featured Cruises from Fort Lauderdale
Fort Lauderdale Highlights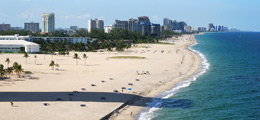 Beaches
Fort Lauderdale is known for its beautiful wide beaches, beachfront cafes, gourmet restaurants and fun and exciting nightlife. In Fort Lauderdale visitors can relax and enjoy blue waters and the ocean breezes that make Fort Lauderdale paradise.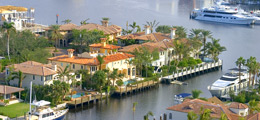 Intercoastal Waterway
Known as the "Venice of America" a boat tour on Fort Lauderdale's Intercoastal Waterway gives visitors a glimpse of some of America's most elaborate mansions and opulent celebrity homes of Millionaire's Row with their massive yachts and spectacular grounds.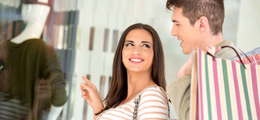 Shopping
Fort Lauderdale is a shopper's paradise. Galleria Mall, the outlet shops of Sawgrass Mills and the quality stores of Las Olas provide some of the best retail therapy in the country.