Cruise from San Diego

Cruise from San Diego
Cruises from San Diego, California
A cruise from San Diego is a great option to get away on a cruise vacation. Cruises from Seattle range from 3 to 60 days and include Hawaii & South Pacific cruises, Mexico Cruises, Panama Canal cruises, cruises in the Pacific Northwest and a varity of world and exotic cruises. Guests taking a cruise from San Diego might enjoy some time in San Diego either before or after their cruise to take advantage of the city's many great attractions, restaurants and its wonderful downtown area. Those lucky enough to live within driving distance can also get some great last minute cruise deals when they cruise from San Diego.
Featured Cruises from San Diego
San Diego Highlights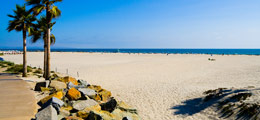 Beaches
In San Diego, the beach is a way of life. The seaside activities include surfing and sailing, biking and running, swimming and diving along San Diego's many coastal beaches and bays.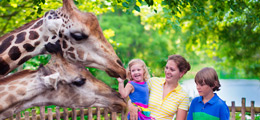 San Diego Zoo
The San Diego Zoo is truly one of America's treasures. It is home to some of the world's most rare and unique animals and is one of the best zoos in the world.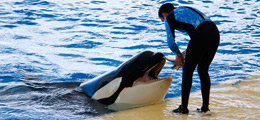 Sea World
Sea World brings energy, excitement and mystery of the sea to life and takes you on a one-of-a-kind journey to the wonders that exist beyond the ocean's door.