Disney Cruise Line

Disney Cruise Line
About Disney Cruise Line
It's time for a Disney Cruise vacation! Here, adults find excitement and indulgence. Children have the time of their lives. And all make memories to last a lifetime. Every Disney cruise ship is designed with an art-deco style reminiscent of the great luxury liners of the early 1900's, combining the charm of old-world luxury sailing with all the technology and amenities for which Disney Cruise Line is famous. So start planning your Disney Cruise vacation today, and set sail on a dream. Escape on a fantasy unlike anything you've imagined.
Disney Cruise Line knows families and has tailored staterooms that families can really appreciate. The accommodations on a Disney Cruise are comfortable and well-appointed with modern amenities. There is ample storage space and most cabins feature split baths and separate sinks allowing several people to wash up at the same time. Also, many Disney Cruise Line cabins accommodate five or more guests and many are adjoining cabins which are perfect for larger families.
Dining aboard a Disney Cruise will delight all of your senses. Guests dine in three different restaurants throughout the cruise with the same wait staff each evening. For those special occasions adults may want to dine in Paolo's, an elegant restaurant located near the top of the ship. Paolo's features northern Italian gourmet meals and exceptional service. Whatever Disney Cruise ship you choose, you will find for endless dining adventures.
Entertainment is Disney's middle name and on a Disney Cruise children and adults find endless entertainment. Watch original Disney productions, take in first run movies or watch the excitement on your kids faces as they meet the Disney Characters in person. Adults are not forgotten either. They can indulge in the luxurious spa, swim in the adult's only pool and enjoy the adult's only nightclubs and bars. Whatever you are looking for you will find all kinds of entertainment and activities on a Disney Cruise.
Disney Cruise Line sail guests on over 85 different itineraries ranging from 2 to 14 days. Their four ships, the Disney Dream, the Disney Fantasy, the Disney Magic, and the Disney Wonder, visit many areas including the Bahamas, the Caribbean, Alaska, Mexico, Canada and New England and Europe.
Call now or book online to receive exclusive rates, special deals and extra amenities on Disney Cruise Line.
For Disney cruise discounts, use our Online Search which contains hundreds of discounted.
Disney Cruise Ship Profiles, Deck Plans and Public Areas
Disney Cruise Line Highlights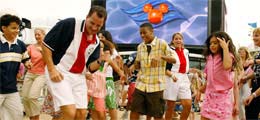 Children's Activities
A Disney Cruise is made for kids. Disney Cruises provide a vast array of activities including the Oceaneer Club for kids, Edge for the tweens and Vibe for teens. On a Disney Cruise kids get their own spaces, their own clubs and plenty of activities to make their Disney Cruise a magical and fun experience.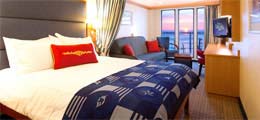 Accommodations
Disney Cruise Line staterooms are designed with families in mind. They have ample storage, split baths and separate sinks, and a variety of cabins including adjoining staterooms, family staterooms that accommodate up to five guests and well appointed suites. Their newest ships even have a virtual porthole in the inside cabins giving guests a real-time view of the outside of the ship. All staterooms have amenities such as luxurious bath products, premium linens and flat screen TVs.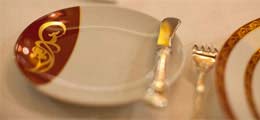 Dining
Disney Cruise Line has a variety of dining options that is sure to satisfy everyone's appetite. They offer casual dining on deck. Their main dining features rotational dining where you visit one of their three themed restaurants each evening. Spend a special evening in Paolos, Disney's gourmet adult-only Italian restaurant, or in Remy, a French inspired restaurant found on the Disney Dream and the Disney Fantasy.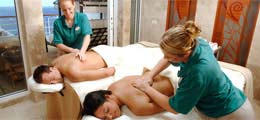 Disney Adult Time
Disney is not just for kids. While kids are enjoying their days in the kids' clubs adults can take a little time to pamper themselves. Treat yourself in Disney's luxurious spa, get a couples massage, work out in the fitness center, or relax in the tranquil solitude at the Quiet Cove Pool. At night, enjoy the different nightclubs and lounges where you will find live music, cabaret shows and Karaoke. For a romantic evening savor the northern Italian gourmet dining at Paolos.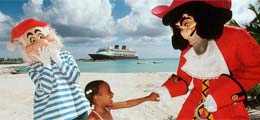 Character Greetings
Nothing puts a smile on kids' faces more than when they get to meet their favorite Disney characters. Your kids will be enthralled when they get to meet Mickey Mouse, Pluto, Goofy, Peter Pan, Snow White and so many more. These character greetings truly make the Disney Cruise experience magical.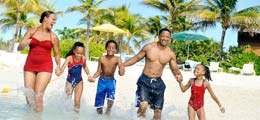 Family Cruising
Disney Cruise Line offers so many family activities that there will be something for everyone. They have deck parties, two pools, first run movies, exceptional Broadway style shows, dance parties, games, and arcades. On their newest ships they even have Studio Sea, a television studio-themed hotspot where parents and children are invited to sing, dance, play games and enjoy live entertainment together.