Norwegian Cruise Line

Norwegian Cruise Line
About Norwegian Cruise Line
Norwegian Cruise Line offers a unique aspect to cruising - Freestyle Cruising. Freestyle Cruising is defined by freedom and flexibility - your freedom and flexibility. Norwegian Cruise Line offers diverse and exciting restaurants, a more relaxed dress code and more things to see and do. And that's just the beginning. Norwegian Cruise Line has designed the entire cruise experience around giving you the option to choose. Now is the time to come see how different a cruise can be. All of NCL cruise ships offer multiple dining options ranging from casual dining to fine gourmet dining.
With Freestyle Cruising, you cruise with a world of dining options all in one week. You can dine in an elegant French bistro, gourmet steakhouse or an Italian restaurant. Enjoy sushi or a tapas bar. Some of Norwegian Cruise Line's fleet boasts over 21 dining options with up to 20 different restaurants, each featuring a diverse and ever-changing menu.
You'll always find exactly what you're in the mood for while enjoying the atmosphere aboard their ships. Imagine restaurants open from 5:30 pm to midnight so that you can choose from an early dinner before the show or a later romantic dinner for the two of you. Of course there's always the option of 24-hour room service. You're free to dine where, when and with whom you choose. That's just as it should be on your cruise vacation.
Norwegian Cruise Line ships offer the widest selection of cabins at sea including more family-friendly interconnecting staterooms than other cruise lines, a large percentage of balcony staterooms and spa cabins. All of Norwegian's ships all have upgraded linens, memory foam mattresses toppers and many other amenities.
For those who want the very best NCL cruise offers the Suite and Villa Complex. This exclusive keycard access area provides suites guests with a private pool deck with hot tub, and exercise area. Suite guests receive other amenities including priority embarkation and disembarkation, a dedicated butler and concierge, and access to a private restaurant and a private club.
Norwegian Cruise Line operates 11 ships on over 140 different itineraries throughout the world. Ranging from 1 to 28 days, NCL cruises to the Bahamas, the Caribbean, Bermuda, Canada and New England, Hawaii, Europe and the Panama Canal.
Call now or book online to receive exclusive rates, special deals and extra amenities on Norwegian Cruise Line.
Norwegian Cruise Ship Profiles, Deck Plans and Public Areas
Norwegian Cruise Line Highlights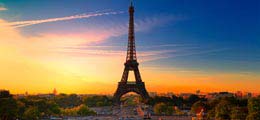 Worldwide Destinations
Norwegian cruise line offers cruises throughout the world. Sail on NCL to the Caribbean, the Bahamas, Cuba, Bermuda, Mexico, Alaska, Canada & New England, the Panama Canal, South America, Europe, Transatlantic Cruises, Australia & New Zealand, and Asia. From short weekend cruises to longer exotic cruises, Norwegian Cruise Line has something for everyone.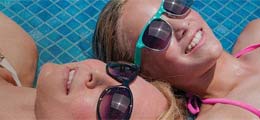 Freestyle Cruising
Norwegian Cruise Line's Freestyle Cruising is not just about dining. NCL's Freestyle Cruising is about the freedom for guests to select how they want to spend their well earned vacation. Eat early or late, casual or formal. Spend time relaxing in the spa or taking in all of the many activities that Norwegian Cruise Line offers. NCL's Freestyle Cruising is a mindset to spend your vacation as you want to spend your vacation.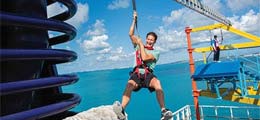 Onboard Activities
Norwegian Cruise Line offers some of the best entertainment found at sea. During the day there are sports, bowling, amazing pools and waterslides, a two-story WII wall, a fabulous spa, activities and more. After the sun goes down NCL offers headline shows like the Blue Man Group, Second City, and Legends in Concert. After the show, play in one of the many clubs, bars and night clubs aboard NCL's modern ships.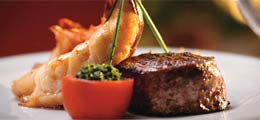 Dining
Dining is definitely a highlight on Norwegian Cruise Line. NCL ships were designed to incorporate all of the restaurants that make Freestyle Dining what it is today. The dining options are endless and varied. Guests can be as casual or dressy as they wish. They can dine when they want and with whom they want. That's what makes Freestyle Dining so enjoyable.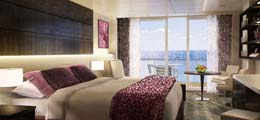 Suites and Villas
NCL's Suite and Villa Collection provides guests with a private and sophisticated oasis complete with an exclusive courtyard area with a private pool, hot tub and fitness area. The exclusive Suite Amenities are what earned NCL Cruise Critics the Editor's Pick for "Best Suites" two years in a row.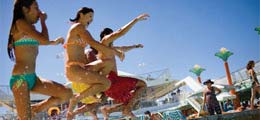 Family Cruising
With so many activities Norwegian Cruise Line is a perfect option for a family cruise vacation. The kids (and the adults) will enjoy the plunging waterslides, bowling, the sports deck, the two-story WII Wall and more. The kids and teen programs provide fun and engaging activities. NCL's family-friendly accommodations are comfortable for everyone.
Additional Norwegian Cruise Line Information