Riviera River Cruises

Riviera River Cruises
About Riviera River Cruises
Riviera River Cruises was founded over 35 years ago and offers five-star luxury voyages in Europe. Discerning guests will feel like they are "traveling with family" from the moment they step onboard any of its 12 luxurious five-star world-class ships that are all-suite, except for the smallest ships.
Boasting one of the newest fleets plying Europe's rivers, Riviera River Cruises' had new ships in April 2019 and more will be launched in 2020. Each accommodates between just 120 and 169 guests, who are indulged with attentive personal service. An exceptional four-to-one crew-to-guest ratio ensures that a friendly English-speaking staff will tend to your every need 24/7.
Relax in your spacious accommodations with a stunning décor and enjoy the passing views from your suite's floor-to-ceiling windows that open so you can enjoy the fresh air and incredible sites. Retire to some of the largest staterooms available, with nearly 85 percent boasting a French or full balcony. Beautifully-appointed en-suite bathrooms and high-end toiletries add to the luxurious ambiance, while tea- and coffee-makers provide an added convenience for guests.
Inviting, cozy and spacious, most of these luxury river ships have both a superb main dining room and an intimate reservations-only restaurant. Fine dining includes sumptuous breakfasts boasting over 60 options, delicious buffet lunches and gourmet four-course dinners featuring mouthwatering international classics and regional specialties.
Unwind on deck with your favorite cocktail and enjoy such onboard amenities as a fitness center, plus steam rooms and saunas on select ships. Step out on to your private balcony and marvel at the sites as you glide past Europe's magnificent countryside, with rolling hills, fairy tale castles, windmills, fields of tulips, age old cathedrals and medieval buildings. Head to the sun deck on some ships where you can relax in a large hot tub/pool, indulge in a treatment at the spa and work-out at the fitness center. Enhance your daily tours and excursions guided by experts and tour managers as you get to see iconic destinations and intimate less known places.
Gracing the world's waterways, cruise in style on the luxurious ships of Riviera River Cruises to some of Europe's most incredible destinations, including Amsterdam, Strasbourg, Bruges, Heidelberg, Vienna, Amsterdam, Kinderdijk, Budapest, Lisbon, the Burgundy region and more.
Discover the magic of Europe up-close as you journey along such legendary rivers as the Danube, Rhine, Douro, Moselle, Main, Rhône, Saône, the Dutch Waterways, as well as the storied Main-Danube Canal. Journey on on these luxurious floating boutique hotels to such diverse countries as Austria, Belgium, Portugal, Hungary, the Netherlands, Germany, Spain, France and Switzerland as you experience an unforgettable luxury journey like no other.
Featured Riviera River Cruises
Riviera River Cruises Highlights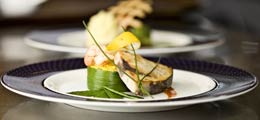 GOURMET CUISINE
Savor the finest world-class cuisine onboard your luxury river cruise ship. From scrumptious breakfasts to an array of midnight snacks, indulge in mouthwatering culinary delights. Specially created menus feature a varied selection of European specialties and classic international favorites to please everyone's palate.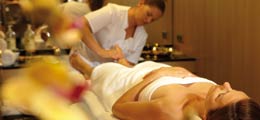 EXCEPTIONAL VALUE
Enjoy value-priced luxurious river cruises in some of Europe's most magnificent regions. These luxury river cruises include all meals on board, plus complimentary coffee and tea, guided tours and more. Depending on availability and sailing, no single supplement is added for those traveling solo.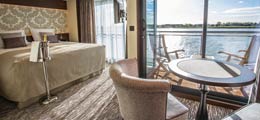 COMFORTABLE AMBIANCE
Whichever ship you are on, the delightful warm atmosphere will make you feel like you are at home with friends. Riviera River Cruises has a passion to make everything perfect for its guests, including making them feel welcome. Enjoy unrivaled standards of service and comfort.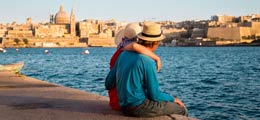 EXCEPTIONAL SHORE EXPERIENCES
Discovering the local areas is a highlight of any cruise. On a Riviera River Cruise excursions are included and include the use of quality Quietvox headsets. Guests also have complimentary use of bicycles in each port if they want to explore on their own.