Swan Hellenic

Swan Hellenic Cruises
About Swan Hellenic
Swan Hellenic Cruises raisies the bar on expedition cruises. Their luxury polar ice-class ships offer innovative itineraries including the Arctic, Antarctic, the Russian Far East, South America and more. Explore destinations visited by few while enjoying intuitive service, luxury accommodations and spacious, relaxing public areas on one of Swan Hellenics two boutique ice-class vessels. With just 152 guests and 120 crew, guests will experience exceptional service.
The moment you step into your spacious en-suite stateroom you will feel right at home. The sophisticated décor includes earthy tones, subtle textures and organic design. An ultra comfortable bed, a luxurious bathroom and a separate living area makes this the perfect place to relax at the end of an adventurous day.
Dining onboard a Swan Hellenic cruise will tempt you with a broad variety of flavors and international delicacies. World renowned chefs will prepare culinary experiences from the destinations visited, pairing the latest international trends with regional specialties. Dining options are offered both inside and out depending on the weather. The menus offer an upscale, contemporary take on local regional influences boasting authentic flavors. Select quality wines, liquors, beers and soft drinks are complimentary.
The 150-seat Swan Restaurant offers breakfast, lunch and dinner. The Club Lounge will tempt you with tapas-inspired fare, freshly made pizza, and seasonal local options in a comfortable setting with views of the pool and the sea. This casual spot also offers burgers, wraps and salads. Freshly baked light snacks, pastries, and a self-service coffee bar available round-the-clock. Espresso, café lattes, cappuccino and specialty teas are served in the comfortable café as well as 24-hour room service.
Expedition cruises bring out the curiousity in us all. Swan Hellenicc's unique itineraries offer guests a chance to visit many truly less traveled locations around the globe from the Arctic to Antarctica. Onboard, Swan Hellenic's team of expert and insightful experts will share their intimate knowledge and provide a scientific, geographic and historical understanding of the remote polar regions explored. Onboard you will also find the Expedition Lab offering a state-of-the-art photography lab where you can learn more about the art of photography to ensure that you capture the best images possible. Ashore guests will explore in 12-person hard-hulled zodiaks and will even have the opportuniy for polar yakaing and trekking.
Want to relax on board? Enjoy the on-board fitness and spa. Take advantage of instructor-led classes and stay fit in the state-of-the-art gym including everything from cardio machines and stretch bands to weights.
Featured Swan Hellenic Cruises
Swan Hellenic Highlights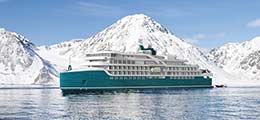 LUXURY EXPEDITION CRUISES
Swan Hellenic Cruises elevates expedition cruises to a new level with exotic destinations that include Antarctica, the Arctic, the Russian Far East as well as sailings in Europe, Mexico, Alaska and the South Pacific.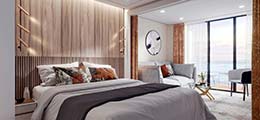 ALL INCLUSIVE EXPERIENCE
To make your experience truly effortless, Swan Hellenic cruises include a one night pre-cruise hotel with breakfast, airport transfers, all meals and most beverages, lecture programs led by an experienced expedition team, wi-fi, gratuities, and more.