Avalon Waterways

Avalon Waterways Cruise Line
About Avalon Waterways
Avalon Waterways is a leader in deluxe river cruises. With eighteen ships Avalon Waterways cruises all of the major rivers in Europe, Asia, and Egypt as well as sailing in the Galapagos. Avalon Waterways ships are intimate and inviting and guests receive unsurpassed exceptional and personal service. Avalon Waterways' staterooms are on average 15% larger than other river ships and feature all on the amenities that one would expect to find in a luxury hotel.
Each stateroom features Comfort Collection by AvalonSM bedding, European style duvets, high comfort mattress covers, personal pillow menus and Egyptian cotton linens, ample storage space, a flat screen television, bottled water and fully stocked mini-bars. The marble bathrooms boast the finest appointments including L'Occitane toiletries, ample storage and plush robes and slippers. Beginning in 2012, all Avalon Waterways ships will feature free wireless internet access.
Dining on an Avalon Waterways Cruise is a reflection of the ship's destination featuring menus that celebrate the local cuisines. Avalon Waterways' European Chefs craft gourmet menus based on the freshest local ingredients and pare them with regional wines of the area.
In addition to local favorites the menus also include many healthy choice options such as low calorie, low sodium and glucose-free. All ships also feature complimentary cappuccino, espresso, latte and premium Lavazza coffee served throughout the day.
Guests travel on an Avalon Waterways Cruise to fully experience the destination. In addition to the incredible 360-degree views, Avalon Waterways' expert guides and lecturers give guests the opportunity to become truly immersed in the destination, learning in-depth about the history, culture, and cuisine of each area. Complimentary tours are provided in each port and Avalon Waterways' guests are granted VIP access into key destinations providing an even greater level of insight and immersion into the local culture.
Avalon Waterways' river cruises offer throughout Europe, Asia, Egypt and the Galapagos. Their European ships sail on many rivers including the Rhine, the Danube, the Moselle, the Seine and the Rhone. Their Egypt cruises feature the Nile River. In Asia, Avalon Waterways' deluxe ships sail on the Yangtze River in China and the Mekong River through China, Burma, Laos, Thailand, Cambodia and Vietnam. Avalon Waterways offer over 150 itineraries ranging from 3 to 14 days.
Call now or book online to receive exclusive rates, special deals and extra amenities on your next Avalon Waterways cruise.
Featured Avalon Waterways Deals
Avalon Waterways Highlights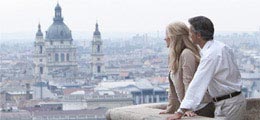 Unique Destinations
In addition to the European rivers, Avalon Waterways is one of the few deluxe river cruise lines offering itineraries throughout Asia, Egypt and the Galapagos. These unique itineraries provide guests the opportunity to explore these destinations in-depth, learning about the different cultures, histories and insights that make these itineraries so interesting.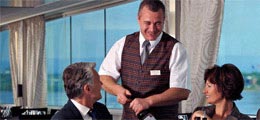 Exceptional Service
From the moment a guest boards an Avalon Waterways ship they are warmly greeted by a friendly and professional English-speaking staff. Avalon's intimate ships provide a personalized level of service that has earned them numerous awards including Cruise Critics' 2010 Best River Cruise Line Award.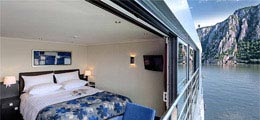 Deluxe Cabins
Avalon Waterways' staterooms feature staterooms that are 15% larger than most other river cruise ships. Their staterooms feature large picture windows, most which open up to become virtual balconies providing incredible views and fresh air without compromising room space and include deluxe features and amenities.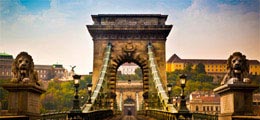 Cultural Immersion
Taking an Avalon Waterways river cruise allows guests to truly immerse themselves in the destination and culture of the area in which they are traveling. All aspects of an Avalon Waterways cruise focus on the complete experience including expert lecturers, experienced guides, regional cuisine and unique excursions designed to provide unique insights and views that their guests are seeking.