Costa Cruises

Costa Cruises
About Costa Cruises
A Costa Cruise brings the Italian lifestyle to you. It is La Dolce Vita, the Sweet Life or the Good Life. A Costa Cruise is perfect family vacation offering menus, activities and different entertainment options for kids, parents, and grandparents. The kids love the Costa Kids Program where they will be treated to pizza parties and treasure hunts and other activities to entertain them. Adults can be pampered and relax in the Samsara Spa.
Dining is a delight with numerous options including traditional dining, À la carte dining at the Club restaurant, pizza, barbeques on the deck, a chocolate and coffee bar, and afternoon tea. Children's menus are also available. Those who love to cook might also want to participate in a cooking demonstration.
In the evening there are plenty of activities to keep everyone busy. Enjoy an even show in the theater, dance the night away at the disco, listen to jazz, relax in the cigar bar or in the piano bar or perhaps you want to take your chances in the casino.
When it is time to retire your stateroom is an oasis of comfort, filled with many amenities including satellite television, air-conditioning, and an in-room safe. All cabins are furnished in a modern style and your cabin attendant is at your service to make your cruise an enjoyable experience.
Costa Cruises operates 17 ships throughout the world. Ranging from 3 to 100 days, their ships sail to the Caribbean, the Mediterranean, the Middle East, Asia, and South America.
Call now or book online to receive exclusive rates, special deals and extra amenities on your next Costa cruise.
Costa Cruise Ship Profiles, Deck Plans and Public Areas
Costa Cruise Highlights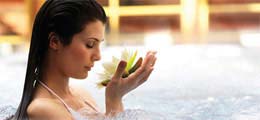 La Dolce Vita
All guests who board a Costa Cruise will experience the Good life or La Dolce Vita. Savor the food, be pampered in the spa, explore unique itineraries or relax as you view the horizon from your balcony stateroom.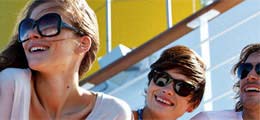 Family Cruising
A Costa Cruise is a wonderful way to spend vacation time with your family. There are a variety of cabins to choose from and lots of activities for kids and adults alike. A cruise is an easy, hassle free way for the whole family to visit multiple destinations without having to pack and unpack. What can be better than that?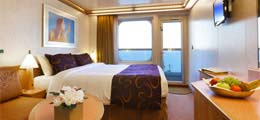 European Hospitality
From the moment you step on board a Costa Cruise ship you will be greeted with Italian warmth and hospitality. Their Italian heritage and style is seen throughout the ship. Their dining options also features Italy's delicious cuisine.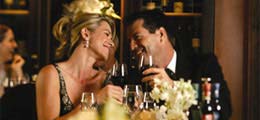 Romance
Romance at sea is easy aboard a Costa Cruise. Relax on your private balcony as you look out at the sea. Enjoy a couple's massage in the spa. Savor the flavor of a candlelit dinner for two. So whether you are enjoying a honeymoon, an anniversary or just enjoying a relationship a Costa Cruise sets the right mood for your romantic getaway.