CroisiEurope River Cruises

CroisiEurope River and Canal Cruises
About CroisiEurope Cruises
CroisiEurope offers a myriad of fabulous river cruises on a variety of stunning ships throughout Europe, as well as Vietnam's Mekong River and the exotic Irrawaddy river in Myanmar. Visit some of the most exciting and beautiful destinations in the world with this family-owned line. Enjoy pampering, delightful and comfortable accommodations, plus exquisite gourmet cuisine. CroisiEurope is affordable river cruising at its best. Boasting over 40 river ships, guests will experience a delightful French ambiance and receive sophisticated attentive service coupled with a warm friendly atmosphere.
Delightful public spaces include a lovely main dining room and indoor lounges, ideal to relax and have a drink with friends. Typically, evening entertainment ranges from traditional local talent to fun crew shows and the sounds of the resident musician. Offered at the mezzanine or reception area is a small shop for various ite. Head to the outdoor top deck and sit back in a deck chair to enjoy the ever-changing stunning views or sit in the shade in a canopied area.
For a more intimate experience guests can also ply many of France's smaller canals on a barge cruise to get a much more up close and personal glimpse of France's gorgeous countryside. With a maximum of just 24 guests, these barges can take you on a relaxed journey through Provence, through France's famed Champagne region, around the canals surrounding Paris and into the romantic Strasbourg region of France.
Additionally, CroisiEurope has stunning ship, La Belle de L'Adriatique, sailing to such fabulous places as the Eastern Mediterranean, Greece, Turkey and the Black Sea. Accommodating just 198 guests in 100 outside cabins, be served excellent French cuisine in the dining room and stay in lovely accommodations, including one that is wheelchair accessible. Enjoy the large open sundeck, featuring a bar, two Jacuzzis and area to exercise or simply relax, as well as the show lounge, cinema, library and casino.
On all ships guests can look forward to mouthwatering French haute cuisine under the direction such acclaimed Michin-starred chefs as Paul Bocuse and Marc Haeberlin, as well as Alain Bohn. Dine on fine French gastronomic delights, sure to please the most discerning foodie. Year-round, wine, beer and soft drinks are included with lunch and dinner and April through October, enjoy unlimited complimentary beverages, including fine wines, beer, spirits, mineral water, juice, soda, coffee and tea. Additionally, there is a separate wine list offered for champagne, vintage wines and spirits.
Visit unique and beautiful destinations that are sure to please everyone on a myriad of intimate ships as you glide along on such storied rivers as the Rhine, Danube, Seine, Rhône, Loire, Po, the Tisza in Hungry, the Douro in Portugal, the Guadalquivir in Spain, the Volga, plus the Dordogne and the Garonne in Bordeaux.
Call now or book online to receive exclusive rates, special deals and extra amenities on your next CroisiEurope river cruise, barge cruise or coastal sailing.
Featured CroisiEurope Cruises
CroisiEurope Cruise Highlights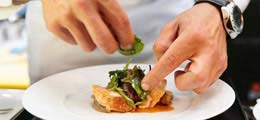 Exceptional French Cuisine
The cuisine onboard all of CroisiEurope ships features fine French dining and a delightful experience of French haute cuisine. Their chefs have worked alongside such Michelin-starred greats as Paul Bocuse and Marc Haeberlin. CroisiEurope's head chef, Alain Bohn, was recently nominated as a member of the Maîtres Cuisiniers de France. This esteemed French association, created 50 years ago, includes only 250 chefs worldwide.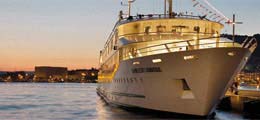 Extensive Itineraries
CroisiEurope is one of the largest cruise lines in Europe offering cruises on nearly every European river as well as cruises on the Mekong and Irrawaddy rivers in Asia. Their intimate barges offer cruises throughout the French Canals for an up close and personal view of local life. Their ocean going vessel, La Belle de L'Adriatique, offers unique itineraries throughout the Mediterranean Sea.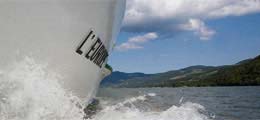 Eco-Friendly Practices
CroisiEurope Cruises is committed to the environment and have implemented many eco-friendly practices onboard all of their vessels. They have installed water savers on all the boats, resulting in a 35% saving in both drinking and waste water. Their ships are all meet the most stringent pollution control standards to reduce greenhouse gas emissions. Paper, plastic and glass waste are all recycled. These are just a few of the practices that they have put into place to help preserve the environment.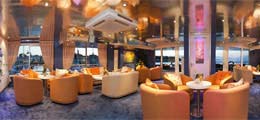 Amenities, Comfort & Friendly Service
Once you board one of CroisiEurope's ships you will be greeted by the friendly, professional staff. Your onboard comfort is their utmost concern. As guests sail along beautiful waterways they will be surrounded by comfortable surroundings, modern amenities, comfortable staterooand exceptional fine French cuisine.