Australia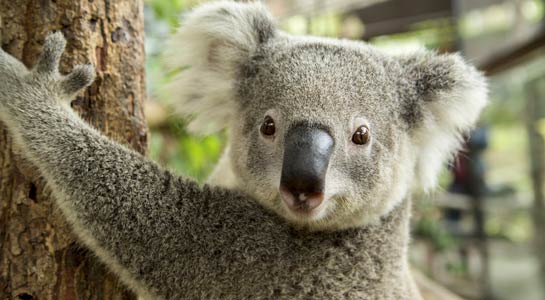 Australia
Travel to the land "down under" on an Australia guided tour. Your journey includes highlights in Cairns, Melbourne and Sydney. Fly through a rainforest canopy, discover the Great Barrier Reef above and below the surface, learn about aboriginal history and culture and visit incredible residents of a Melbourne wildlife park among other delightful experiences!
Embark on an exciting and memorable trip. Indulge in a fun lunch onboard a pontoon boat in the Great Barrier Reef and snorkel in this magnificent ecosystem. See kaleidoscopic graffiti art on a fascinating walking tour in Melbourne. Wildlife encounters are on the itinerary as you visit with wombats, kangaroos, echidnas, crocodiles and others at the interactive Melbourne Area Wildlife Park and Hartley's Crocodile Adventures. At Tjapukai Aboriginal Culture Park learn about the fascinating culture through people, stories and traditions. Enjoy a backstage tour of the iconic Sydney Opera House. Spend time in the boots of Australian Cowboys and learn, on the job, the skills of working with sheep herding dogs. Kayak along Melbourne's Yarra River. Ride the thrilling Skyrail to Caravonica and jetboat in Sydney Harbour. Join a local expert for a private tour of Melbourne Cricket Grounds and learn about Aussie Rule Football. Marvel at breathtaking Fitzroy Falls as she cascades into the forest below.
10 Days • fr. $7,499
Important information:
All rates listed are per person based on double occupancy and are subject to change without notice. Your land package pricing will be confirmed and guaranteed once your deposit is received and applied to the booking, except where price increases may result from increases in government taxes or fees. Room configurations are subject to availability. Guests added to your party after the booking are priced at the prevailing rate at the time they are added.